Business
What Are the Benefits of Using Shipping Containers?
Shipping containers have become increasingly popular in recent years, not only for their primary purpose of transporting goods across the world but also for a variety of other uses. With their cost-effective, eco-friendly, and versatile nature, it's no wonder that they have gained so much attention. But what exactly are the benefits of using shipping containers? In this article, we will explore the many advantages of using these steel boxes, from storage and transportation to construction and temporary structures.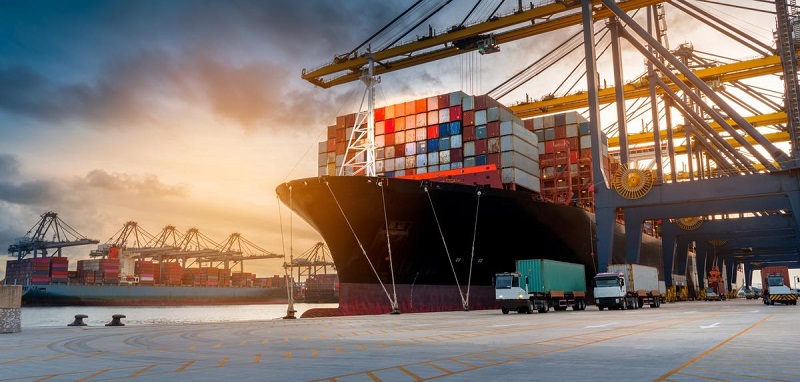 Advantages of Using Shipping Containers:
1. Cost-Effective and Durable
One of the main benefits of using shipping containers is their cost-effectiveness. In comparison to other forms of storage and transportation, containers are relatively inexpensive, especially when you consider their durability and long lifespan. Built from high-quality steel, they are designed to withstand harsh weather conditions, such as extreme temperatures, strong winds, and heavy rainfall. This means that they can be used for several years, providing a reliable and low-cost solution for a variety of purposes.
In addition, the maintenance costs associated with shipping containers are minimal. As long as they are properly cared for, they can last for decades without requiring any major repairs or replacements. This makes them an excellent investment for businesses and individuals alike.
2. Eco-Friendly and Sustainable
Shipping containers are also an eco-friendly option. The process of repurposing used containers for other functions helps to reduce waste and contributes to a more sustainable environment. By reusing existing materials, the need for new resources is minimized, which in turn helps to conserve energy and reduce emissions.
Moreover, many shipping container projects, such as container homes and offices, are designed with sustainability in mind. They often incorporate features such as solar panels, rainwater collection systems, and energy-efficient insulation, further enhancing their eco-friendly credentials.
3. Versatile and Adaptable
Another significant benefit of shipping containers is their versatility. They come in various sizes and can be easily modified to suit a wide range of uses – from storage and transportation to construction and temporary structures. This adaptability makes them an attractive option for businesses and individuals seeking a flexible and customizable solution to their needs.
Shipping containers can be easily converted into functional spaces, such as offices, workshops, and even living quarters. They can also be stacked or combined in various configurations, creating larger structures or multi-level buildings. This adaptability allows for endless possibilities when it comes to using shipping containers for different purposes.
4. Storage and Transport Solutions
Shipping containers were originally designed for the transportation of goods, and they continue to excel in this area. Their uniform size and shape make them easy to stack and transport, reducing shipping costs and making them an efficient option for businesses looking to move large quantities of products or materials.
In addition to transportation, shipping containers also provide excellent storage solutions. They are weatherproof and can be securely locked, ensuring that your belongings remain safe and protected from the elements. Whether you need temporary storage during a move or a long-term solution for excess inventory, a shipping container can provide the space and security you need.
5. Construction and Temporary Structures
The use of shipping containers in construction has become increasingly popular in recent years. Container buildings are not only cost-effective and eco-friendly but also offer incredible design flexibility. They can be used to create anything from small, single-unit structures to large, multi-story complexes, and their modular nature allows for easy expansion or reconfiguration as needed.
Shipping containers are also ideal for creating temporary structures, such as pop-up shops, event spaces, and even emergency housing. They can be quickly deployed and easily moved to a new location when necessary, making them versatile and practical solutions for a variety of situations.
6. Disaster Relief and Emergency Shelters
In the aftermath of natural disasters, such as hurricanes, earthquakes, and floods, shipping containers can play a crucial role in providing emergency shelter and infrastructure. Their durability and weather resistance make them an ideal choice for temporary housing, while their modularity allows for the rapid construction of community centers, medical facilities, and other essential services.
Shipping containers can also be used to create temporary schools, ensuring that children displaced by disasters can continue their education with minimal disruption. Overall, their adaptability and resilience make shipping containers an invaluable tool for disaster relief efforts.
7. Security and Protection
Finally, shipping containers offer excellent security and protection for their contents. Their sturdy construction and lockable doors provide a high level of security against theft and vandalism, making them a popular choice for storing valuable items or materials.
Furthermore, their weather-resistant properties ensure that your belongings remain safe from damage caused by moisture, extreme temperatures, and other environmental factors. This level of protection is particularly valuable for businesses storing sensitive equipment or materials that could be compromised by exposure to the elements.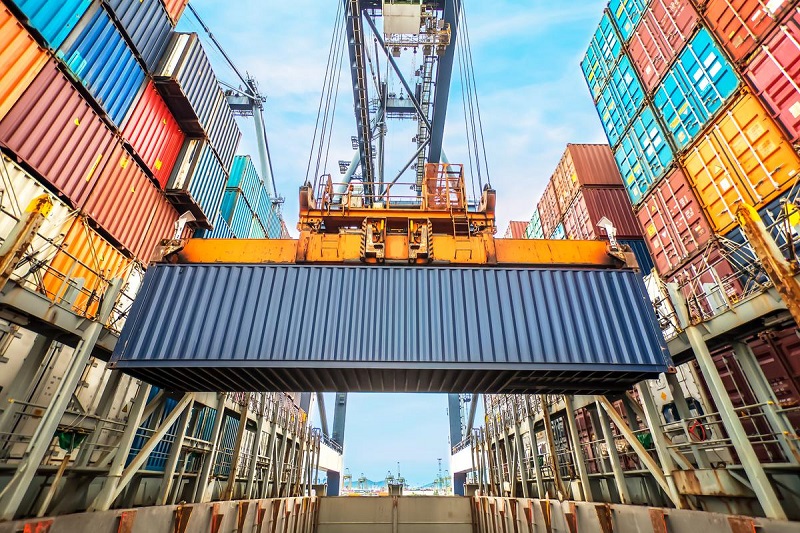 Conclusion
In conclusion, shipping containers offer a wide range of benefits that make them an attractive option for a variety of uses. From cost-effective storage and transportation solutions to eco-friendly construction and temporary structures, their versatility, durability, and sustainability make them a valuable asset in today's world. By reusing and repurposing these steel boxes, we can not only save money and resources but also contribute to a more sustainable and environmentally-friendly future.
articallength
articallength
articallength
articallength
articallength
articallength
articallength
articallength
articallength
articallength
articallength
articallength
articallength
articallength
articallength
articallength
articallength
articallength
articallength
articallength
articallength
articallength
articallength
articallength
articallength
articallength
articallength
articallength
articallength
articallength
articallength
articallength
articallength
articallength
articallength
articallength
articallength
articallength
articallength
articallength
articallength
articallength
articallength
articallength
articallength
articallength
articallength
articallength
articallength
articallength
articallength
articallength
articallength
articallength
articallength
articallength
articallength
articallength
articallength
articallength
articallength
articallength
articallength
articallength
articallength
articallength
articallength
articallength
articallength
articallength
articallength
articallength
articallength
articallength
articallength
articallength
articallength
articallength
articallength
articallength
articallength
articallength
articallength
articallength
articallength
articallength
articallength
articallength
articallength
articallength
articallength
articallength
articallength
articallength
articallength
articallength
articallength
articallength
articallength
articallength
articallength
articallength
articallength
articallength
articallength
articallength
articallength
articallength
articallength
articallength
articallength
articallength
articallength
articallength
articallength
articallength
articallength
articallength
articallength
articallength
articallength
articallength
articallength
articallength
articallength
articallength
articallength
articallength
articallength
articallength
articallength
articallength
articallength
articallength
articallength
articallength
articallength
articallength
articallength
articallength
articallength
articallength
articallength
articallength
articallength
articallength
articallength
articallength
articallength
articallength
articallength
articallength
articallength
articallength
articallength
articallength
articallength
articallength
articallength
articallength
articallength
articallength
articallength
articallength
articallength
articallength
articallength
articallength
articallength
articallength
articallength
articallength
articallength
articallength
articallength
articallength
articallength
articallength
articallength
articallength
articallength
articallength
articallength
articallength
articallength
articallength
articallength
articallength
articallength
articallength
articallength
articallength
articallength
articallength
articallength
articallength
articallength
articallength
articallength
articallength
articallength
articallength
articallength
articallength
articallength
articallength
articallength
articallength
articallength
articallength
articallength
articallength
articallength
articallength
articallength
articallength
articallength
articallength
articallength
articallength
articallength
articallength
articallength
articallength
articallength
articallength
articallength
articallength
articallength
articallength
articallength
articallength
articallength
articallength
articallength
articallength
articallength
articallength
articallength
articallength
articallength
articallength
articallength
articallength
articallength
articallength
articallength
articallength
articallength
articallength
articallength
articallength
articallength
articallength
articallength
articallength
articallength
articallength
articallength
articallength
articallength
articallength
articallength
articallength
articallength
articallength
articallength
articallength
articallength
articallength
articallength
articallength
articallength
articallength
articallength
articallength
articallength
articallength
articallength
articallength
articallength
articallength
articallength
articallength
articallength
articallength
articallength
articallength
articallength
articallength
articallength
articallength
articallength
articallength
articallength
articallength
articallength
articallength
articallength
articallength
articallength
articallength
articallength
articallength
articallength
articallength
articallength
articallength
articallength
articallength
articallength
articallength
articallength
articallength
articallength
articallength
articallength
articallength
articallength
articallength
articallength
articallength
articallength
articallength
articallength
articallength
articallength
articallength
articallength
articallength
articallength
articallength
articallength
articallength
articallength
articallength
articallength
articallength
articallength
articallength
articallength
articallength
articallength
articallength
articallength
articallength
articallength
articallength
articallength
articallength
articallength
articallength
articallength
articallength
articallength
articallength
articallength
articallength
articallength
articallength
articallength
articallength
articallength
articallength
articallength
articallength
articallength
articallength
articallength
articallength
articallength
articallength
articallength
articallength
articallength
articallength
articallength
articallength
articallength
articallength
articallength
articallength
articallength
articallength
articallength
articallength
articallength
articallength
articallength
articallength
articallength
articallength
articallength
articallength
articallength
articallength
articallength
articallength
articallength
articallength
articallength
articallength
articallength
articallength
articallength
articallength
articallength
articallength
articallength
articallength
articallength
articallength
articallength
articallength
articallength
articallength
articallength
articallength
articallength
articallength
articallength
articallength
articallength
articallength
articallength
articallength
articallength
articallength
articallength
articallength
articallength
articallength
articallength
articallength
articallength
articallength
articallength
articallength
articallength
articallength
articallength
articallength
articallength
articallength
articallength
articallength
articallength
articallength
articallength
articallength
articallength
articallength
articallength
articallength
articallength
articallength
articallength
articallength
articallength
articallength
articallength
articallength
articallength
articallength
articallength
articallength
articallength
articallength
articallength
articallength
articallength
articallength
articallength
articallength
articallength
articallength
articallength
articallength
articallength
articallength
articallength
articallength
articallength
articallength
articallength
articallength
articallength
articallength
articallength
articallength
articallength
articallength
articallength
articallength
articallength
articallength
articallength
articallength
articallength
articallength
articallength
articallength
articallength
articallength
articallength
articallength
articallength
articallength
articallength
articallength
articallength
articallength
articallength
articallength
articallength
articallength
articallength
articallength
articallength
articallength
articallength
articallength
articallength
articallength
articallength
articallength
articallength
articallength
articallength
articallength
articallength
articallength
articallength
articallength
articallength
articallength
articallength
articallength
articallength
articallength
articallength
articallength
articallength
articallength
articallength
articallength
articallength
articallength
articallength
articallength
articallength
articallength
articallength
articallength
articallength
articallength
articallength
articallength
articallength
articallength
articallength
articallength
articallength
articallength
articallength
articallength
articallength
articallength
articallength
articallength
articallength
articallength
articallength
articallength
articallength
articallength
articallength
articallength
articallength
articallength
articallength
articallength
articallength
articallength
articallength
articallength
articallength
articallength
articallength
articallength
articallength
articallength
articallength
articallength
articallength
articallength
articallength
articallength
articallength
articallength
articallength
articallength
articallength
articallength
articallength
articallength
articallength
articallength
articallength
articallength
articallength
articallength
articallength
articallength
articallength
articallength
articallength
articallength
articallength
articallength
articallength
articallength
articallength
articallength
articallength
articallength
articallength
articallength
articallength
articallength
articallength
articallength
articallength
articallength
articallength
articallength
articallength
articallength
articallength
articallength
articallength
articallength
articallength
articallength
articallength
articallength
articallength
articallength
articallength
articallength
articallength
articallength
articallength
articallength
articallength
articallength
articallength
articallength
articallength
articallength
articallength
articallength
articallength
articallength
articallength
articallength
articallength
articallength
articallength
articallength
articallength
articallength
articallength
articallength
articallength
articallength
articallength
articallength
articallength
articallength
articallength
articallength
articallength
articallength
articallength
articallength
articallength
articallength
articallength
articallength
articallength
articallength
articallength
articallength
articallength
articallength
articallength
articallength
articallength
articallength
articallength
articallength
articallength
articallength
articallength
articallength
articallength
articallength
articallength
articallength
articallength
articallength
articallength
articallength
articallength
articallength
articallength
articallength
articallength
articallength
articallength
articallength
articallength
articallength
articallength
articallength
articallength
articallength
articallength
articallength
articallength
articallength
articallength
articallength
articallength
articallength
articallength
articallength
articallength
articallength
articallength
articallength
articallength
articallength
articallength
articallength
articallength
articallength
articallength
articallength
articallength
articallength
articallength
articallength
articallength
articallength
articallength
articallength
articallength
articallength
articallength
articallength
articallength
articallength
articallength
articallength
articallength
articallength
articallength
articallength
articallength
articallength
articallength
articallength
articallength
articallength
articallength
articallength
articallength
articallength
articallength
articallength
articallength
articallength
articallength
articallength
articallength
articallength
articallength
articallength
articallength
articallength
articallength
articallength
articallength
articallength
articallength
articallength
articallength
articallength
articallength
articallength
articallength
articallength
articallength
articallength
articallength
articallength
articallength
articallength
articallength
articallength
articallength
articallength
articallength
articallength
articallength
articallength
articallength
articallength
articallength
articallength
articallength
articallength
articallength
articallength
articallength
articallength
articallength
articallength
articallength
articallength
articallength
articallength
articallength
articallength
articallength
articallength
articallength
articallength
articallength
articallength
articallength
articallength
articallength
articallength
articallength
articallength
articallength
articallength
articallength
articallength
articallength
articallength
articallength
articallength
articallength
articallength
articallength
articallength
articallength
articallength
articallength
articallength
articallength
articallength
articallength
articallength
articallength
articallength
articallength
articallength
articallength
articallength
articallength
articallength
articallength
articallength
articallength
articallength
articallength
articallength
articallength
articallength
articallength
articallength
articallength
articallength
articallength
articallength
articallength
articallength
articallength
articallength
articallength
articallength
articallength
articallength
articallength
articallength
articallength
articallength
articallength
articallength
articallength
articallength
articallength
articallength
articallength
articallength
articallength
articallength
articallength
articallength
articallength
articallength
articallength
articallength
articallength
articallength
articallength
articallength
articallength
articallength
articallength
articallength
articallength
articallength
articallength
articallength
articallength
articallength
articallength
articallength
articallength
articallength
articallength
articallength
articallength
articallength
articallength
articallength
articallength
articallength
articallength
articallength
articallength
articallength
articallength
articallength
articallength
articallength
articallength
articallength