Business
Dubai Property for Rent: A Journey Through Green Communities
Dubai, often called the "City of Dreams," is where modernity and luxury converge seamlessly. As the city grows and evolves, so does its real estate market. If you're considering a move to Dubai or are already a resident looking for a change of scenery, exploring the options for Dubai property for rent is an intelligent choice. In this article, we'll take you through one of Dubai's most picturesque and sought-after areas: Green Communities.
Green Communities: A Slice of Paradise in Dubai
Dubai is renowned for its iconic skyscrapers and luxurious developments, but Green Communities offers a refreshing departure from the city's typical urban landscape. Nestled amidst lush greenery and beautifully landscaped gardens, Green Communities is an oasis of tranquility in the heart of Dubai. It's a place where you can escape the hustle and bustle of the city while still being close to all the amenities and attractions Dubai has to offer.
Lush Greenery Everywhere
One of the standout features of Green Communities is its commitment to preserving nature. As you stroll through the neighborhood, you'll be greeted by tree-lined streets, parks, and green spaces that create a serene environment. This area will truly resonate with you if you're a nature lover. It's common to see residents taking leisurely walks, jogging, or enjoying a picnic in one of the many parks.
Thoughtful Urban Planning
Green Communities was designed with the well-being of its residents in mind. The community is pedestrian-friendly, with wide sidewalks and dedicated bike lanes, making it easy for residents to enjoy an active lifestyle. Additionally, the community layout encourages community and neighborly interaction, with communal areas and gathering spots strategically placed throughout.
Dubai Property for Rent in Green Communities
Now that you've glimpsed the unique charm of Green Communities, let's explore the Dubai property for rent options in this area.
Villas Amidst Nature
If you're looking for a spacious and luxurious home in Dubai, Green Communities offers a range of villas for rent that are second to none. These villas boast modern designs, high-quality finishes, and generous living spaces. Imagine waking up to the sight of swaying palm trees and beautifully manicured lawns right outside your window.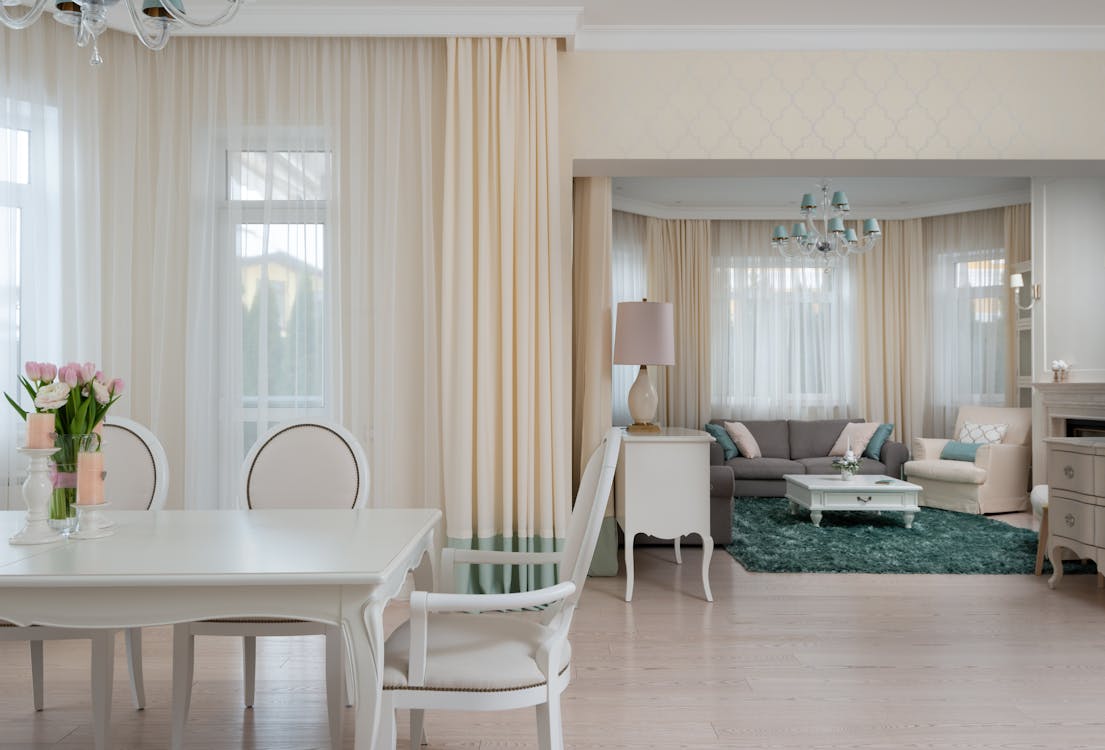 Apartments for Every Lifestyle
Green Communities also offers a variety of apartment options for those who prefer a more compact living space without sacrificing comfort. Whether you're a single professional, a couple, or a small family, you'll find apartments that suit your needs. These apartments often have balconies or terraces, allowing you to enjoy the stunning greenery and fresh air.
Amenities that Enrich Your Life
One of the key benefits of living in Green Communities is access to world-class amenities. You'll find everything you need to maintain a balanced and fulfilling lifestyle, from swimming pools to fitness centers and community halls. The community is also home to several schools, making it an ideal choice for families with children.
Tranquility amid the City
Green Communities offers a unique proposition in Dubai's real estate market. While the city is known for its vibrant energy, Green Communities allows you to experience Dubai's quieter, more peaceful side. It's where you can unwind after a long day and recharge in a tranquil setting.
Proximity to Key Destinations
Despite its peaceful atmosphere, Green Communities is strategically located to provide easy access to major destinations in Dubai. You're just a short drive away from Dubai's business districts, shopping centers, and entertainment hubs. This convenience makes it an ideal choice for professionals and families alike.
A Sustainable Lifestyle
Green Communities embodies Dubai's commitment to sustainability. The community prioritizes green living, with features like energy-efficient lighting and recycling initiatives. Living here allows you to contribute to a greener future while enjoying the benefits of a sustainable lifestyle.
Conclusion
Dubai property for rent in Green Communities offers a unique living experience that combines the best of both worlds: nature's serenity and city living's convenience. Whether you're seeking a spacious villa or a cozy apartment, Green Communities has a home to suit your preferences. This slice of paradise in Dubai promises a comfortable and peaceful lifestyle and a deeper connection with nature.Green Communities allows you to experience Dubai's quieter, more peaceful side. It's where you can unwind after a long day and recharge in a tranquil setting
Q1:
 What are Green Communities in Dubai?
A1: Green Communities is a residential community in Dubai known for its lush greenery, well-planned urban design, and commitment to preserving nature within a city environment. It offers a peaceful and tranquil living experience.
Q2:
 What types of properties are available for rent in Green Communities?
A2: Green Communities offers a variety of properties for rent, including spacious villas and apartments to cater to different preferences and lifestyles.
Q3:
 Are the properties in Green Communities pet-friendly?
A3: Many properties in Green Communities are pet-friendly, but checking with individual landlords or property management companies for their pet policies is advisable.