Gaming
8 Beginner Tips And Tricks For Hordecore
Before you jump right into Hordecore's hordes of zombies, you should read these tips for new players.
Hordecore is a side-scrolling zombie shooter where you not only fight off hordes of the dead (and sometimes the living), but also control the health of your survivors and make sure they have the best gear to stay alive.
Even though most of the game's features are not very deep, the game is still fun to play as a whole. But the game doesn't tell you much besides how to move and shoot. Here are some things you should know before starting Hordecore if you want to do well and not end up as zombie food.
The Y-Axis Matters For Targeting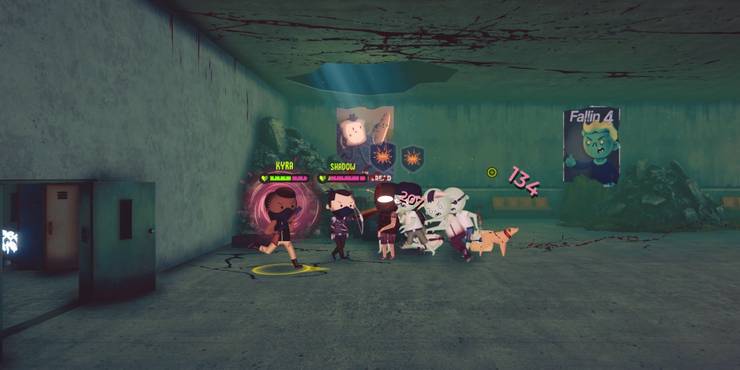 The zombie horde is large and always coming at you (unless you're sneaking), so it might take you a while to realise that you need to not only aim backwards and forwards to cover your bases, but also move up and down to hit your targets or avoid being hit yourself.
This is especially important for smarter enemies who can shoot at you from a distance, so you need to move up or down to avoid getting hit, as well as for enemies whose strikes depend on the length of the screen.
You Can Reset Skill Points… Eventually
The game has a skill system where you can put skill points you earn as you level up in three skill trees. Damage-dealing, combat, and animal handling are the main components of Courage. Leadership focuses on the number of people in your party, how well you improve your class, and how much you have in your collection. Survival, on the other hand, focuses on crafting skills and making more money from the things you make.
You have to put your first three skill points into the Leadership tree in order to have a maximum party size of four. After that, you can put them wherever you want. Choose well, though, because if you lose points early on, you can't get them back. With enough time in the game, you can craft Radioactive Pickle Juice, which resets your stats from the uncommon Military Canteen item (which you can craft later) and the much rarer and harder to make High-Grade Scrap.
Ambushes Have No Timer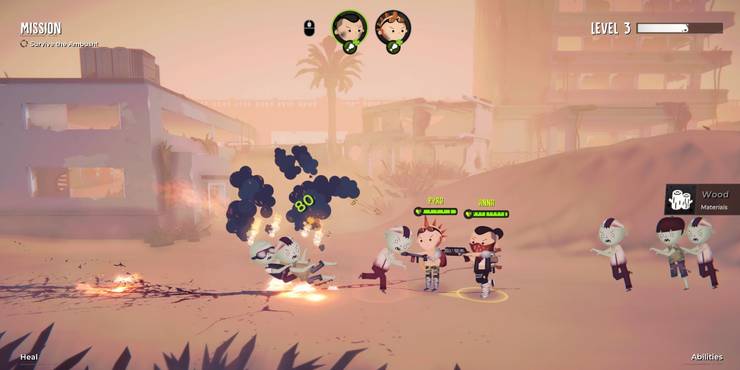 One type of task in Hordecore is called "Ambush." It puts you in a big, empty area and sends you a lot of enemies to fight. In some games, you have to stay alive for a certain amount of time or kill a certain number of enemies before you win. Hordecore is neither of these.
If you get caught in an ambush, you'll have to fight off enemies until the game says you've had enough. Since there's no sign, this can feel like a long time with a lot of enemies. But if you keep up your defences, you'll get through it soon enough.
Beware The Crafting Screen Bug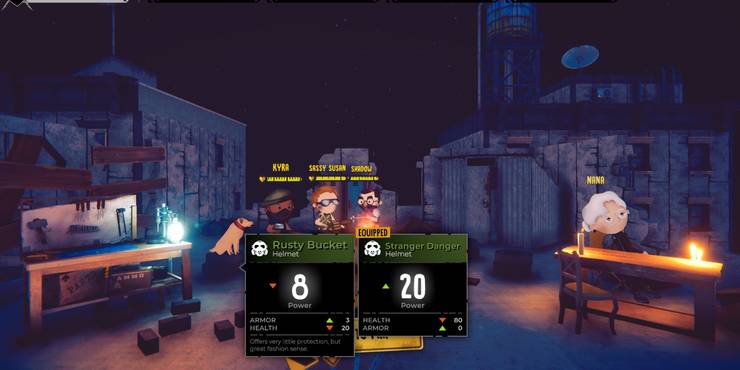 There is a bug in Hordecore that, while it doesn't break the game, is easy to recreate and makes the game less fun. It mostly affects the screen where you make, but it can also sometimes (and annoyingly) mess up your whole inventory. If you know about it, it's also easy to stay away from. When you are on the screen for crafting, you can highlight an item to learn more about its stats and special powers. If you close the crafting screen while the information is still highlighted in this way, it will stay there and block the choices behind it.
You can fix this by going back to the crafting menu, highlighting an item, and then moving your mouse away from it so that when you close the menu, no item is highlighted. Make sure that nothing is highlighted when you close a menu to escape this bug. If this happens in the inventory menu and the highlighted item is removed, the bug can stay until you leave camp or reload the game.
Watch For Debris While Sneaking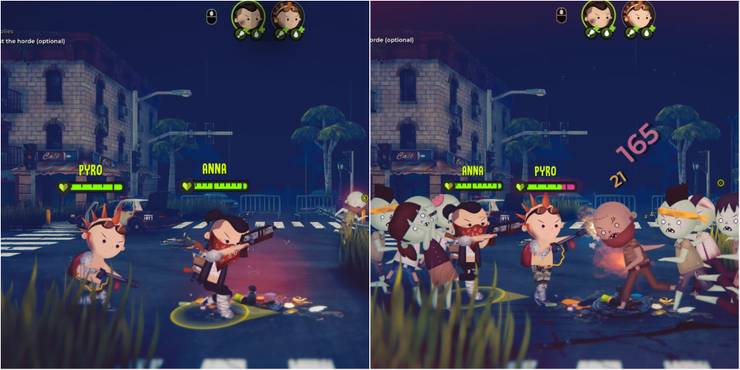 In some cases, subtlety is more important than firepower, and if you don't use it, you could be overrun by an endless number of zombies if you don't. Hordecore makes it easy to be sneaky: just crouch, don't fire your weapon, and don't wake up zombies who are asleep. Later on, you can even kill sleeping zombies with a single shot, which makes it pointless to be sneaky.
Unfortunately, the game doesn't tell you that stepping on random debris, some of which might not even be in 3D, will wake up every zombie in the area. If you already know that you shouldn't step on anything that doesn't look like the rest, you won't have to find out the hard way.
Go Ham On Your Abilities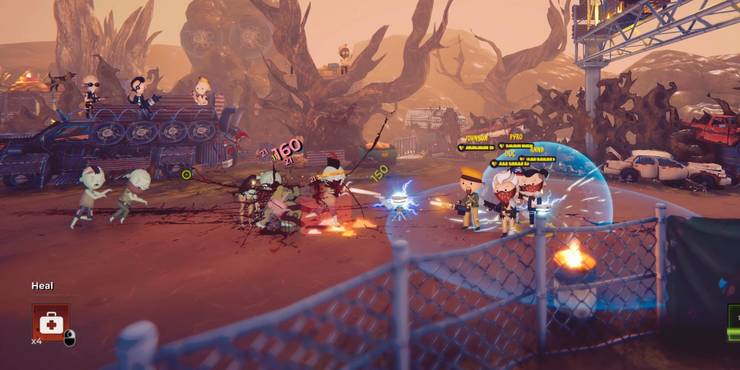 Some games make you wait to use your best skills, either by limiting how many times you can use them per level or fight or by giving them long cooldowns. Both of these make it more appealing to save your best skills for more strategic times.
Slope Game is not like those. You can use your guys' arrow rains, fancy traps, and waves of fire as much as you want, because their skills will be up not only for the next fight but also several times in the current one. Some skills, like the Engineer's traps, even promote spamming because they can be used multiple times at once to do more damage.
Your Allies Trail Behind You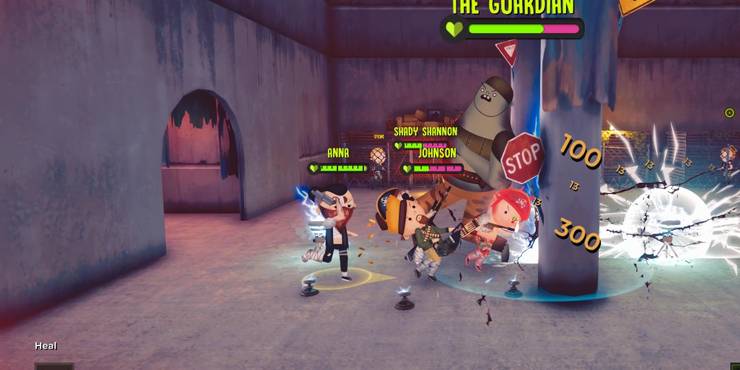 It's clear that the other characters follow whoever is in charge, like in a JRPG from the 1990s, but the consequences are less clear. This isn't just a show of trailing anymore; your friends are actually behind you. This means that they take damage from the front last and from the back first.
This might not seem like a big deal, but try to keep it in mind when setting up your party, because it could come back to bite you later. You also don't want to always put your weakest people in the back, because sometimes your back line takes most of the damage, leaving your boss alone as they get knocked out.
There Is A Whole Card Game In There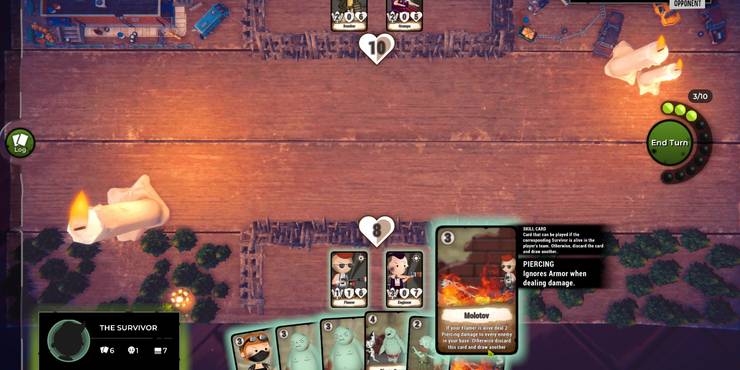 A few tasks into the game, you meet some strange people who join your group. One of them came up with a whole CCG for the zombie apocalypse. From then on, you can use Horde Tactics, which is a secret gem in the game.
It doesn't have a lot of cards and isn't very big, but it's a lot of fun and plays like a simpler version of Legend of Runeterra. You don't get to use your card skills often enough, though, because card game tasks are rare and most rewards are just more cards. You don't have to do it, and it doesn't give you much, but it's fun enough that you should do it just for fun.