Gaming
19 Most Iconic Fighting Game Character Archetypes
In fighting games like Street Fighter and Mortal Kombat, each character has a "type" that tells you how they should be played.
People who play fighting games have some of the most famous and well-known figures in all of video games. Fighting games let players show who they are and how they like to play by giving them a wide range of characters, each with their own strengths and flaws.
Fighting games have a lot of different characters, but many of them have become classics that can be found in many games. This makes it easy for players to find characters whose play styles may fit their own. So today we're going to look at the most well-known of these types of fighting game characters.
Shotos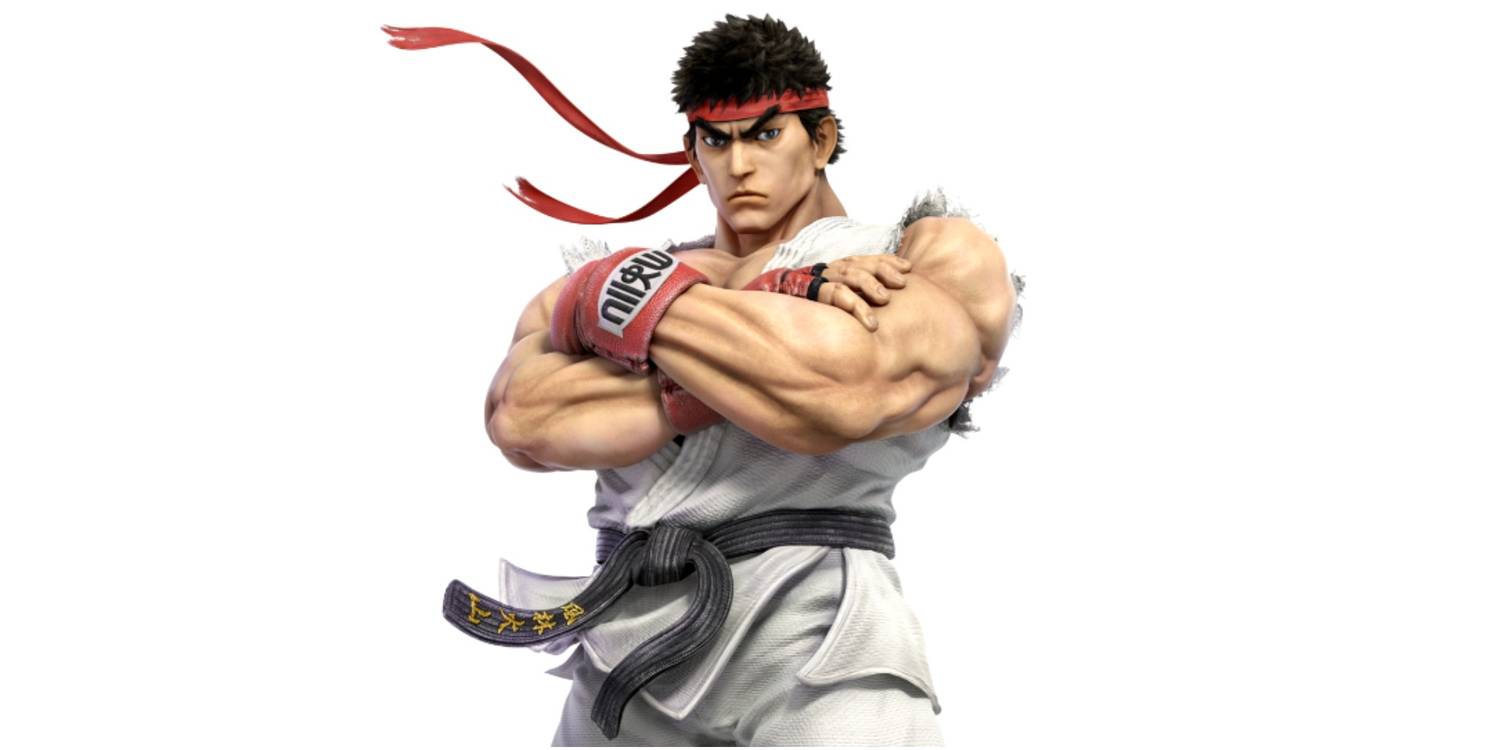 Shoto characters are named after Shotokan Karate, which is the basis for the martial art that Ryu and Ken used in the original Street Fighter. Their move sets are well-rounded and are often similar to (or even the same as) those of the karate men listed above.
Shotos usually have a projectile, a strong way to block air attacks like a rising punch, and a move that moves them forward in some way. As "jacks of all trades," they don't have many obvious flaws and do best when strong foundations are used. For instance, once a player gets the hang of Ryu, they might like Akuma's more powerful attacks or Sagat's "keep-away" game better.
Aside from the well-known and loved Street Fighter shotos, Jago from Killer Instinct, Terry Bogard from Fatal Fury, and Haohmaru from Samurai Shodown are also good examples.
Charge Characters
When players use charge characters' special moves, they have to hold back or down for a short time before they can attack. This is how their names come from. They have to block or hold the direction during moves or other actions in order to be used (this is also known as "charge buffering"). Most of the time, these charge moves are very strong, which makes defense-focused games more appealing.
Even though charge characters aren't the most mobile, it's often very hard to get close to them. Particularly when they are crouch-blocking because they can react quickly with different moves based on the movements of their opponent. They also heal faster afterward, so they can do a quick combo when hit or even walk while their weapons hit.
Fighting game characters like Guile from Street Fighter, Vaista from Under Night In-Birth, and Parasoul from Skullgirls are great examples of charge characters.
Grapplers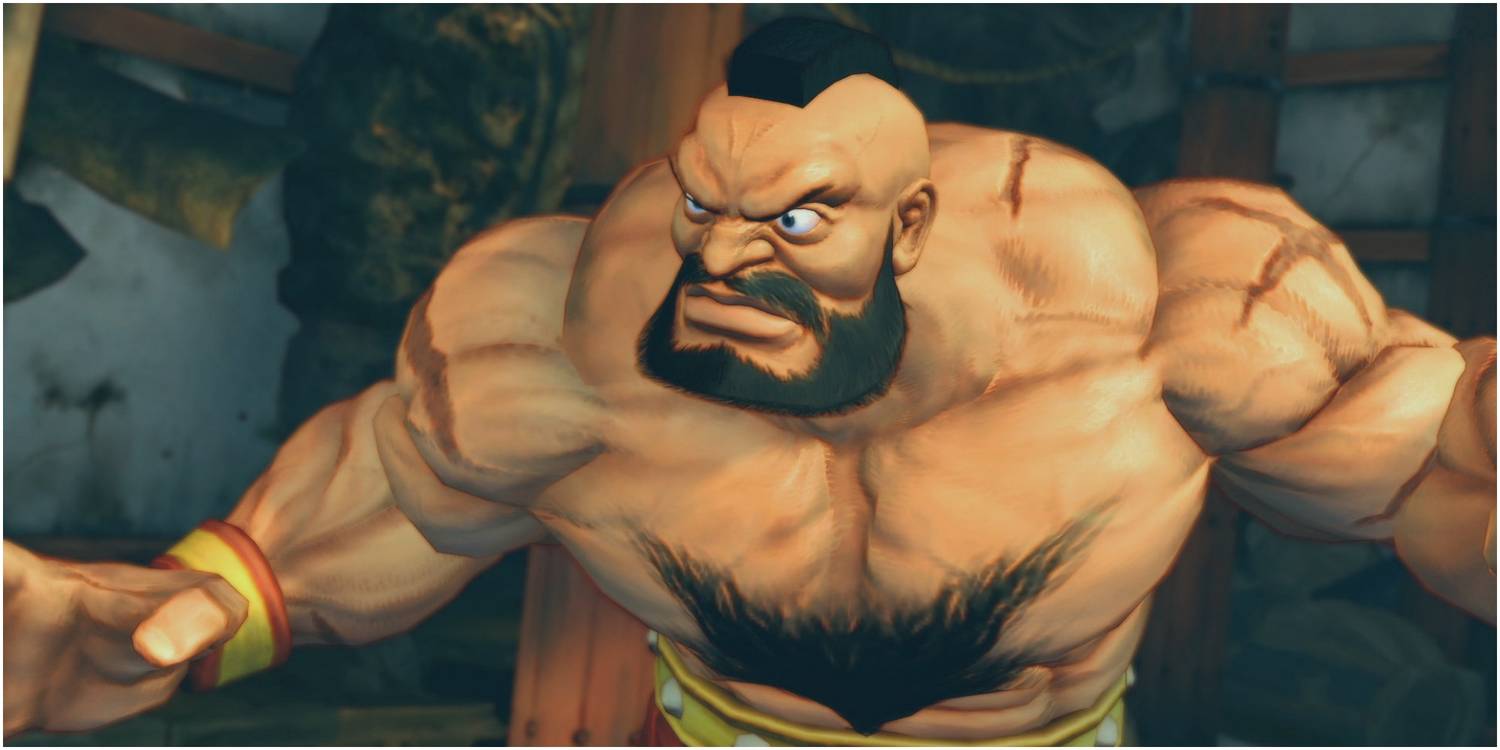 Most of the time, grapplers are slow and can't move far. Their biggest strengths are their large health pools, high damage output, and most importantly, their order grabs. In most fighting games, every player can grab an opponent. However, grapplers often have a lot of different grabs that they can use in different situations and do a lot of damage.
They're strong up close, but they can't move around easily and don't have many choices when fighting characters who can fight from a distance (like characters who can throw Hadoukens all day). Some grapplers have strong anti-air moves that they can use to punish opponents who jump out of their command grab range. This gives them time to close the gap and catch the opponent with a throw on the ground or even a grab in the air.
Stangief from Street Fighter, Tizoc/King of Dinosaurs from King of Fighters, and King from Tekken are some of the most well-known examples.
Semi-Grapplers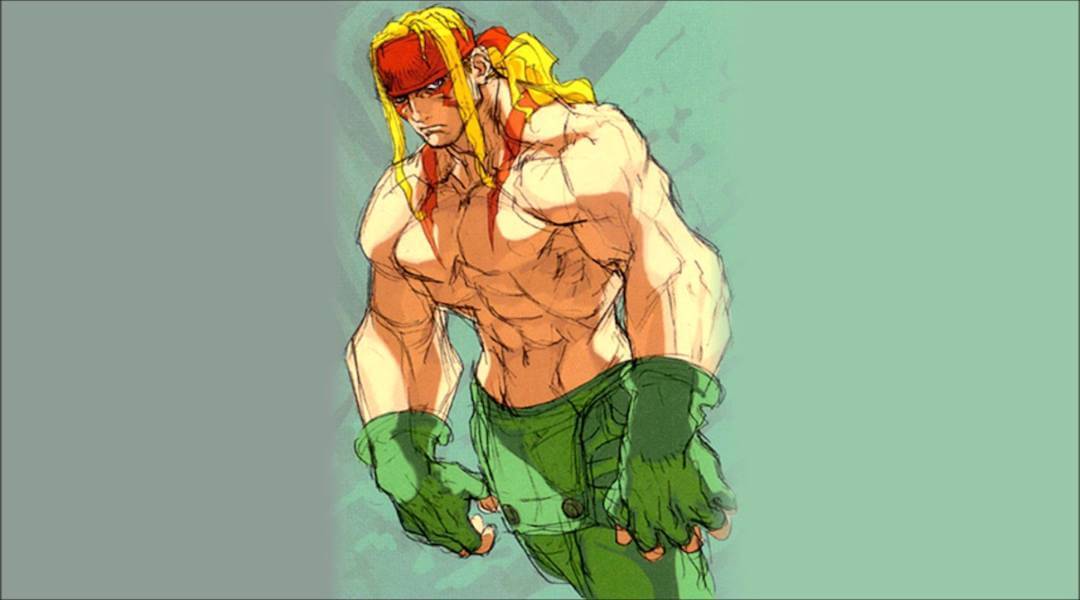 Not all grapplers are huge, but the ones that aren't can be hard to find. Most of the time, they become half-grapplers. They still rely on order grabs to beat their opponents, but they are usually shorter, more mobile, and have more ways to attack.
In fact, their hitting moves are often the only way to get close enough to grab them.Alex can fly across the screen with his Slash Elbow, Flying Cross Chop, and Air Stampede moves in Street Fighter 3. These moves let him knock his opponent down or stun them long enough for a Headbutt or Power Bomb. Potemkin from Guilty Gear can't dash usually, but he can cancel his Hammer Fall punch to move faster or fake an attack to get into his Heavenly Potemkin Buster super.
Clark Still from King of Fighters, Manon from Street Fighter 6, and Beowulf from Skullgirls are some of the most well-known semi-grapplers.
Big Bodies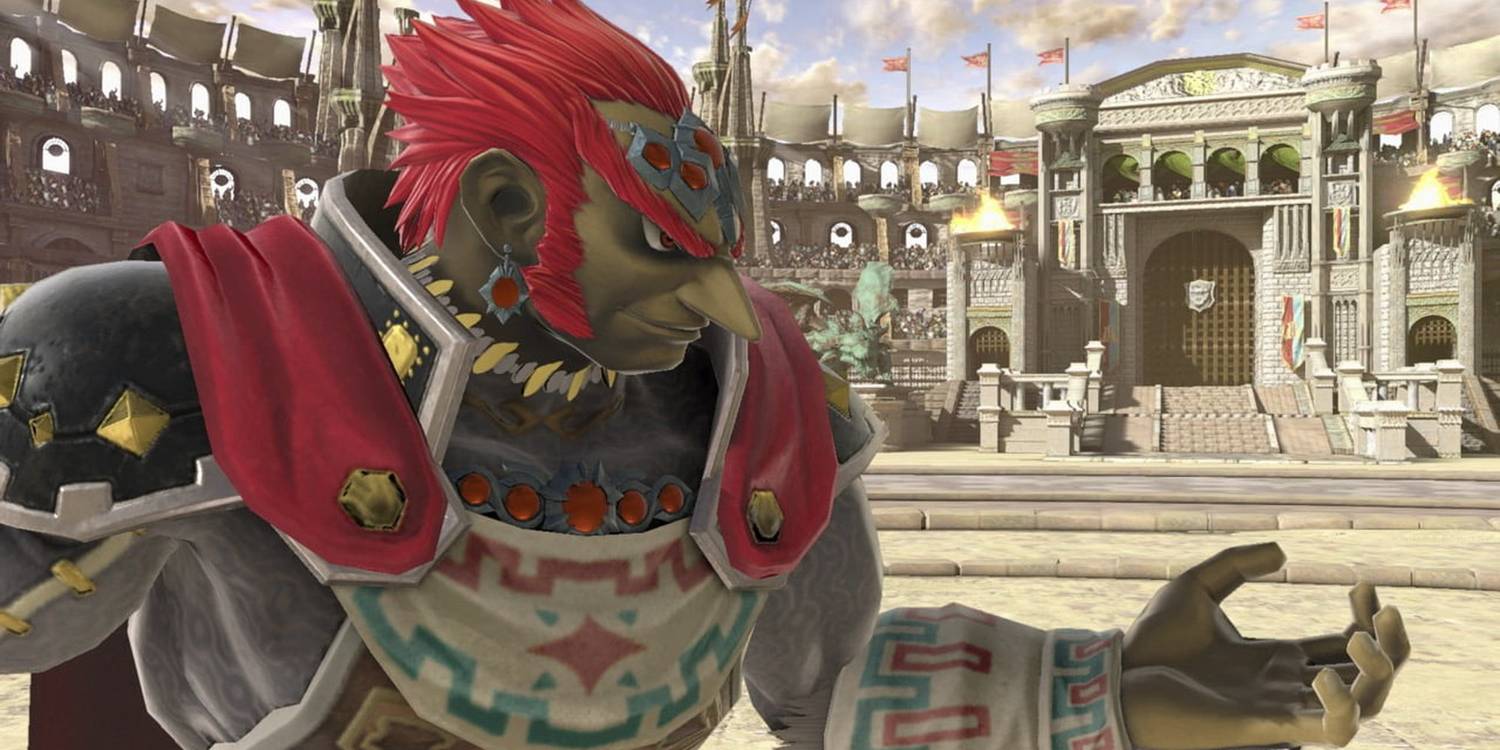 The Big Chungus of fighting games, big-body characters are, as you might guess, marked by their big bodies. Most of the time, these characters have big hitboxes, walk slowly, and deal a lot of damage with each hit.
Because they are so big, big-body characters don't always have ways to deal with zoning and weapons. It usually comes in the form of attacks that are harder to stop because they have armor on them. In Street Fighter 6, Marisa can use it too, and she also has some high-damage moves. Hadoukens and other fireballs can still hurt her, though.
A lot of grapplers are also Big Bodies, but there are also a lot of others who use strikes more than throws. Some of these are Kuma from Tekken, Abigail from Street Fighter 5, and Bowser and Ganondorf from Super Smash Bros.
Bullies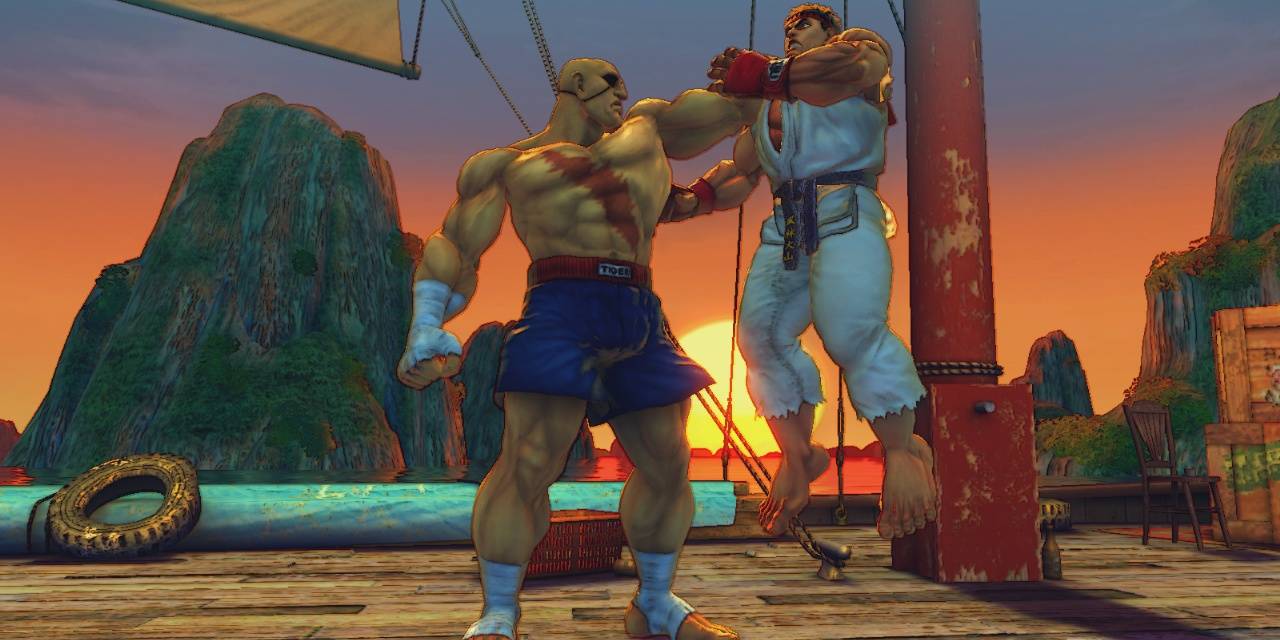 Bullies are one of those archetypes that is hard to describe but easy to spot when players see them in action. They only care about stopping their opponent's attacks, which they usually do with strong attacks of their own. They can reach far to catch them and then push them into a corner to hurt them even more.
The bad guy Sagat in Street Fighter is a typical bully. From far away, he can annoy players with a barrage of projectiles and then use his anti-air to catch opponents who are flying. He can also hit hard with his regular kicks, which either block their attacks or press through their armor. They may even be able to let his powerful superattacks hit them. It makes sense that he's been so good at the games that he was banned from Super Street Fighter 2 Turbo events without a real ban.
Some other mean characters in fighting games are both versions of Broly in Dragon Ball FighterZ, Urien in Street Fighter 5, and Ralf in King of Fighters.
Zoners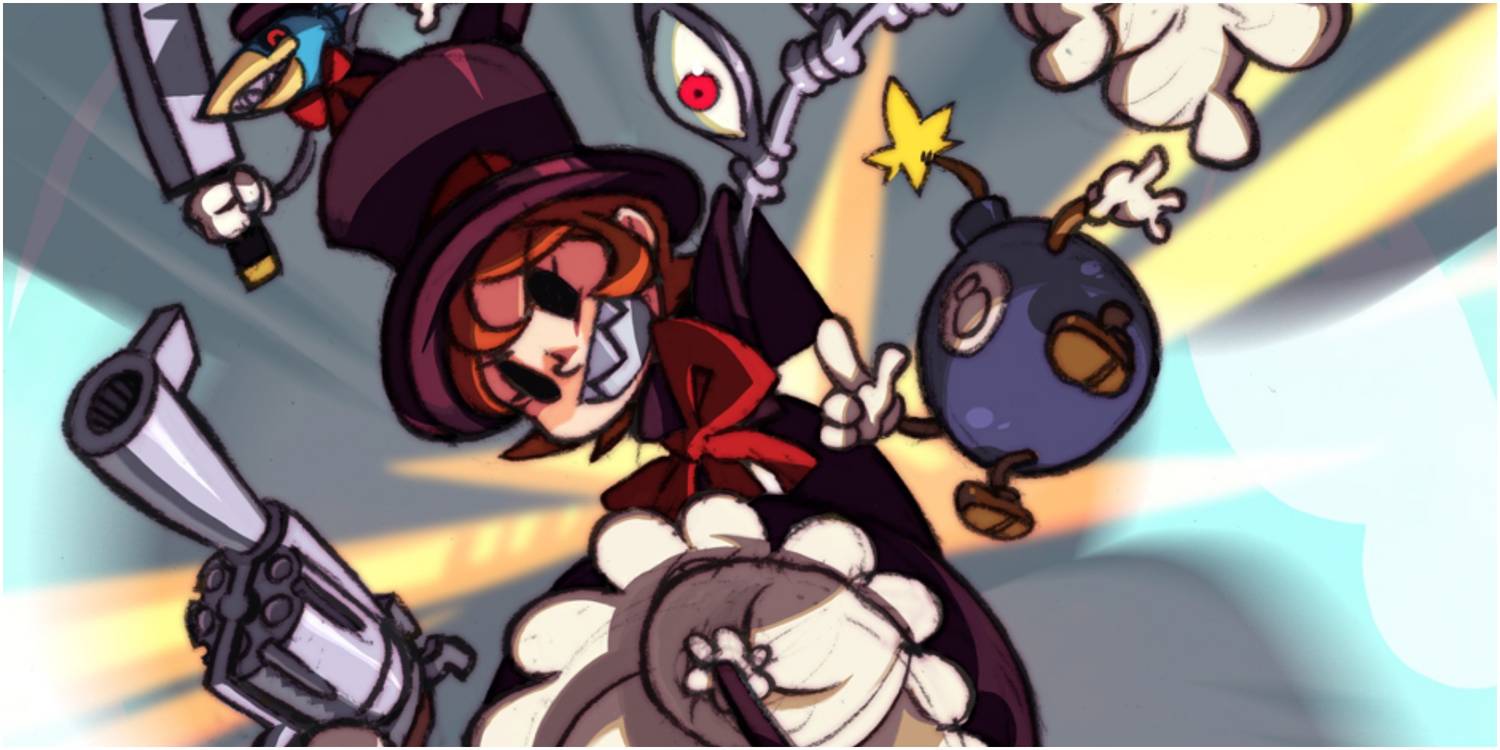 For people who are new to fighting games (and even some veterans), zoners are one of the most annoying types of characters. Their main plan is to throw attacks from far away to keep enemies away.
Most of the time, zoners are pretty weak because they have low health and weaker normal strikes than almost everyone else on the team. However, they are great at longer ranges. To keep the other player at the far end of the screen, they'll throw fireballs, items, and even attacks with their stretchy arms. Still, they can be stopped with patience, just like even the most powerful barrage of projectiles can be stopped with the right jumps, blocks, and reads.
Peacock from Skullgirls, Dhalsim from Street Fighter, and Cyclops from Marvel vs. Capcom 2 are some of the most well-known zoners in fighting games.
Footsies/Mid-Rangers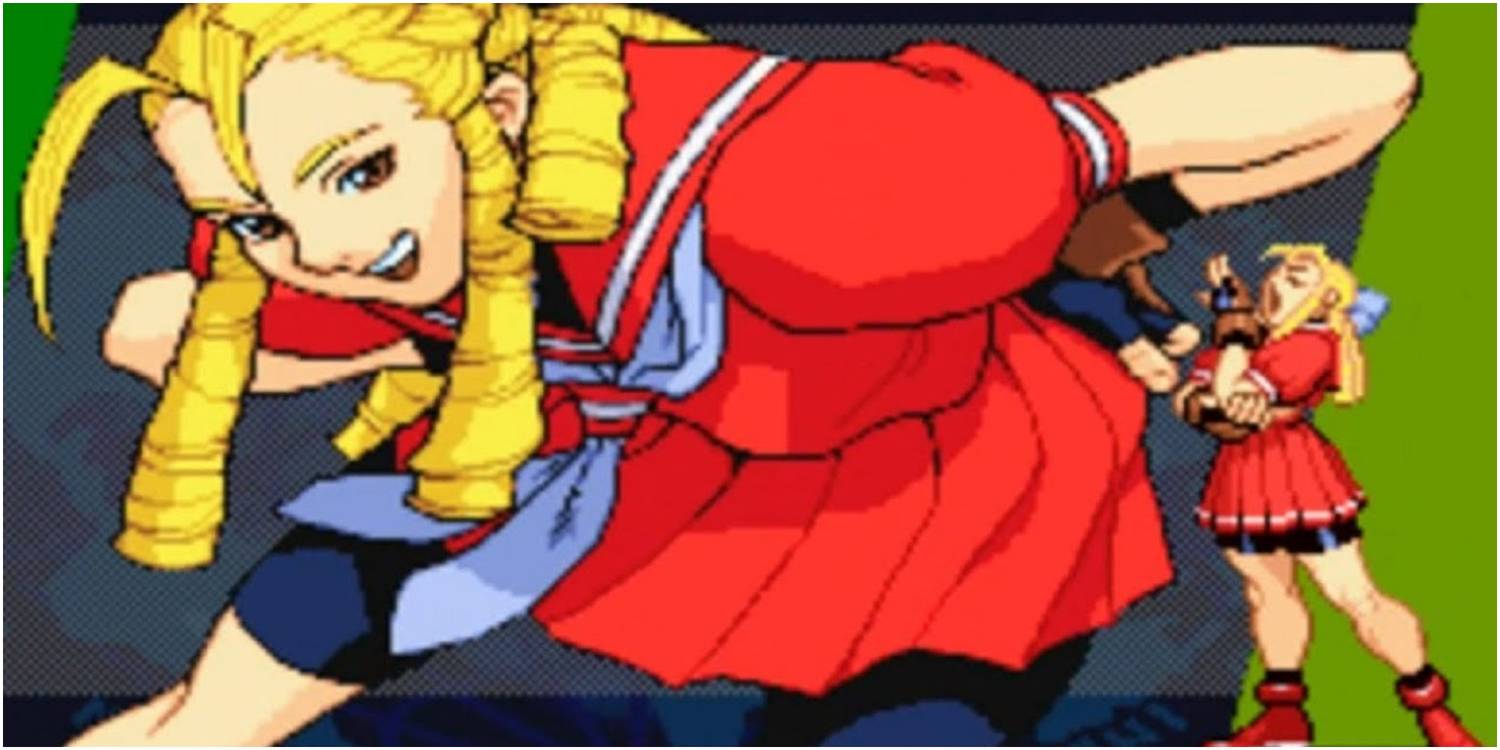 A lot of video game terms have vague meanings because they can change with a new character, a new move, or something else. It's already hard to understand because different people use "footsie" in different ways. There are usually players in the middle of the screen who are fighting for room, rather than getting close like grapplers or far away like zoners.
Footsies can be done by any character with strong poke strikes, like Cammy in Street Fighter or most of the cast in Street Fighter 3: Third Strike. Some, like Karin from Street Fighter Alpha 3 and 5, look like they were made for footsies. Her chain powers, which push the opponent back, as well as her throws and setups, which leave them open in the middle of the stage, are all very good at mid-range.
Luke from Street Fighter, Benimaru from King of Fighters, and Kilik from SoulCalibur are some other footsie fans.
Rushdown Characters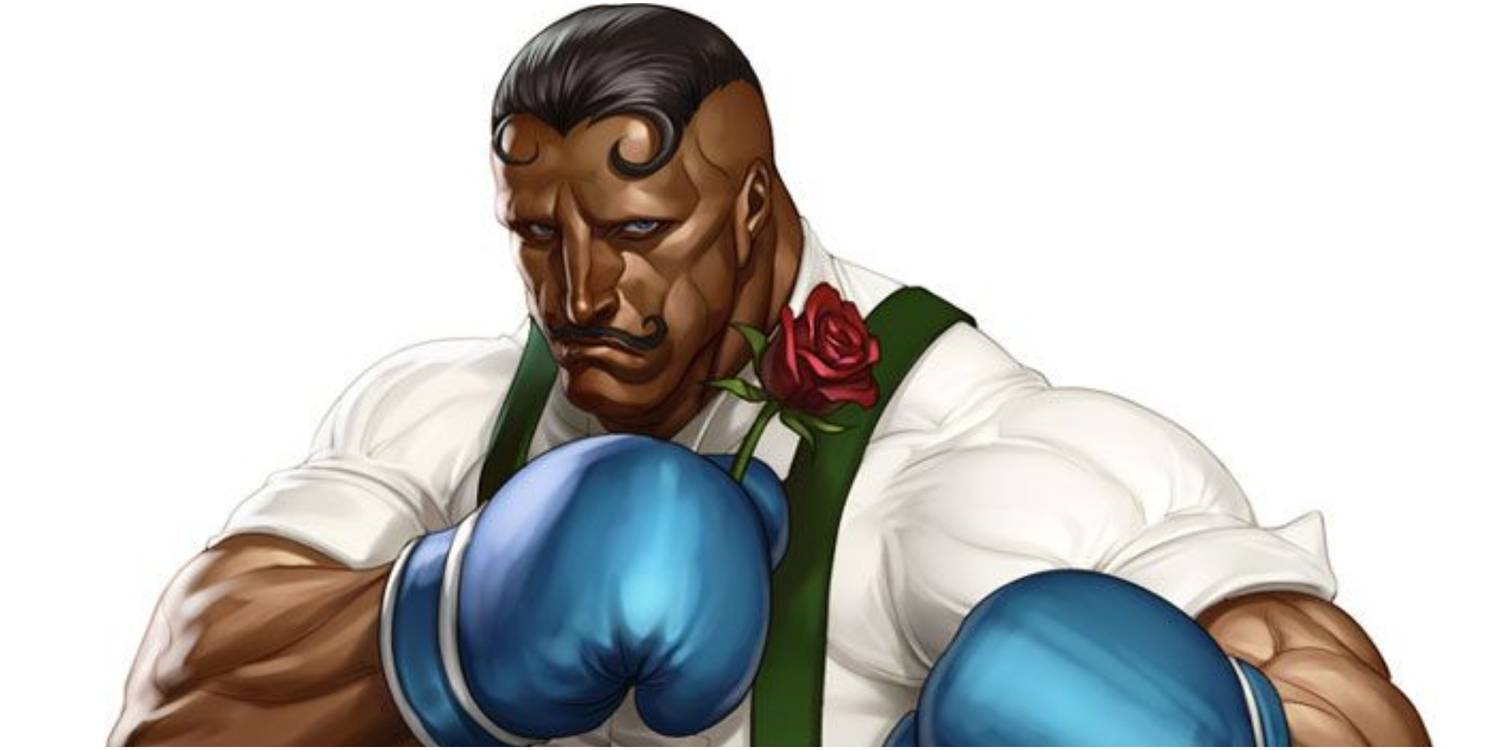 Rushdown characters are all about getting behind their enemy as quickly as possible and putting a lot of pressure on them with quick attacks. They're pretty common characters, if not the most famous ones, since they're easy to learn and play.
But there are some problems with them. To get the most out of their combos, they need to get close, which makes them easy to throw, reverse, or block. Zoners and Footsie characters can also use weapons and pokes to keep them away. This is why some rushdown characters, like Guy and Dudley in Street Fighter, have leaps that can skip over or go around them.
Ken from Street Fighter, Chipp Zanuff from Guilty Gear, and Yamcha from Dragon Ball FighterZ are some other examples of rushdown characters.
Glass Cannons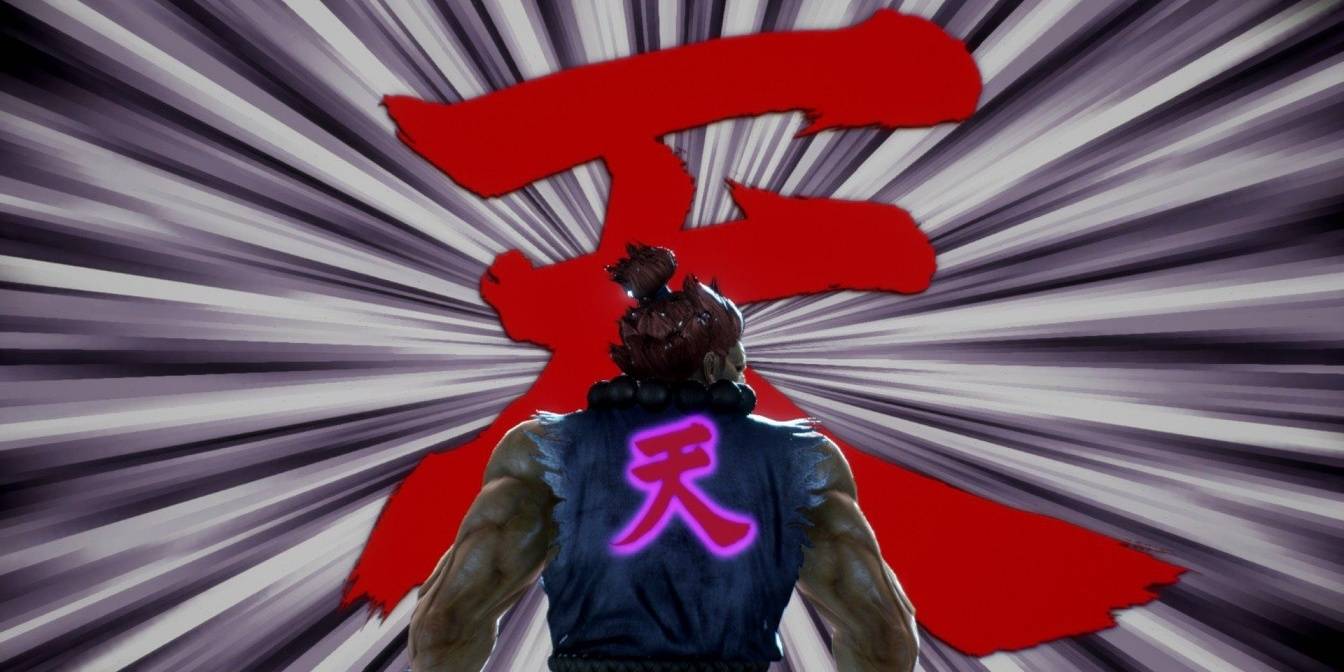 There is another type of rushdown and other offense-heavy forms called "glass cannons." Aside from that, they really enjoy getting right up in the face of their opponents and attacking them nonstop like their lives depend on it. That's because it does. To make up for how bad their attack is, their defense is even worse.
Akuma from Street Fighter is the best example of a glass gun. He adds mix-ups, several super moves, and a lot of attack power to the list of shoto moves. He can be knocked out with a few heavy strikes, though.Phoenix in Ultimate Marvel vs. Capcom 3 is the most well-known modern version of the character. She has the least health in the game, and her Dark Phoenix form's health is always going down, but all she has to do is shoot bullets at everyone to ruin their day.
Zero from Marvel vs. Capcom 3, Amane from BlazBlue, and Mira from Killer Instinct are some other well-known glass guns.
Reversal Characters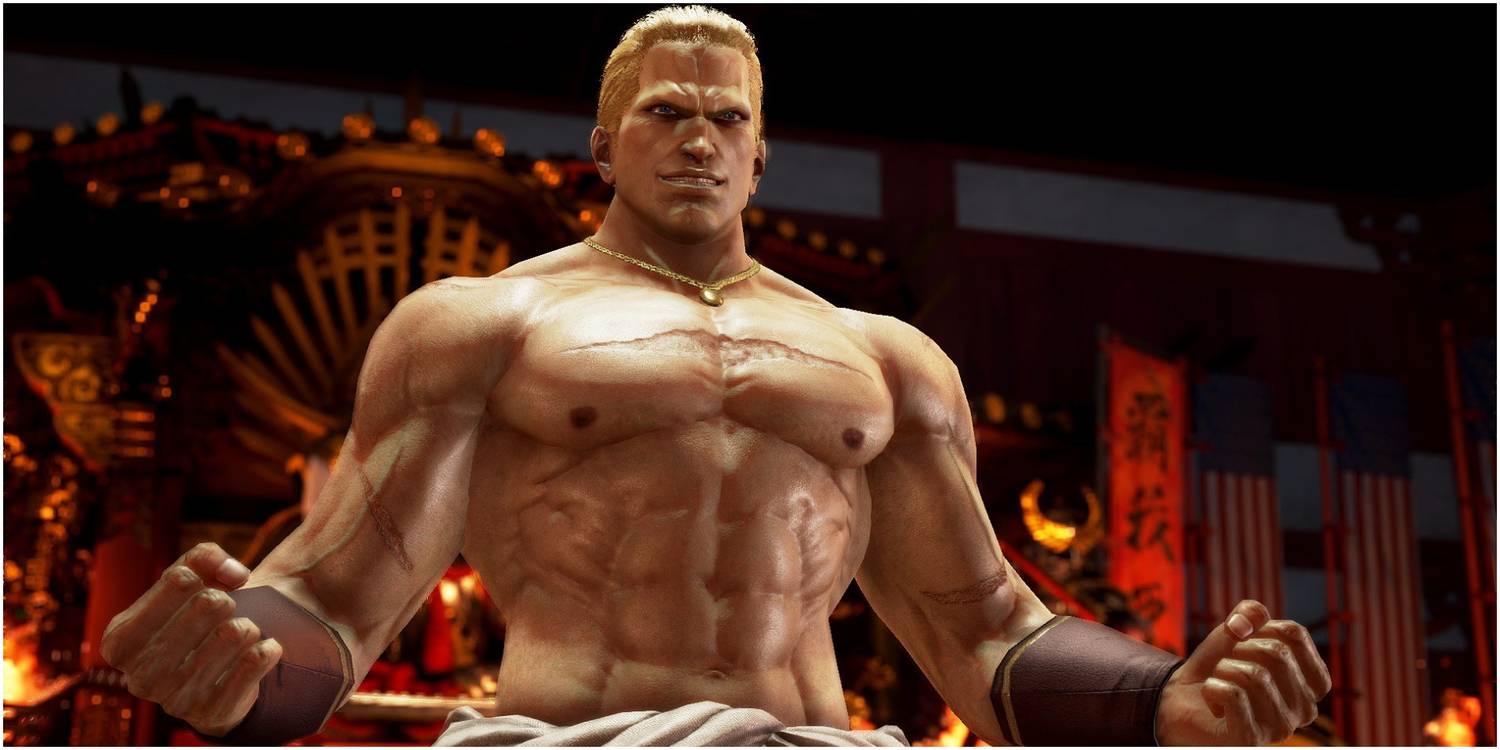 When we talk about making everyone's day worse, reversal characters can do just that by punishing their bad hits. When they fight, they mostly wait to counterattack or sneak up on enemies while they're recovering from hits. The parries, throws, and moves of a Reversal player can really stop Rushdown and Glass Cannon players in their tracks.
Almost all fighting games have reversal moves, so not every character with one is important. For example, Paul Phoenix in Tekken has one, but he's more of a rushdown character. What makes the character different from the others is that they focus on them when they fight. Like Geese Howard from Fatal Fury and King of Fighters and Aoi Umenokouji from Virtua Fighter.
You can also look at Enkidu from Under Night In-Birth, Kasumi Todoh from Art of Fighting 3, and Hakumen from the Blazblue series as models.
Run-Away Characters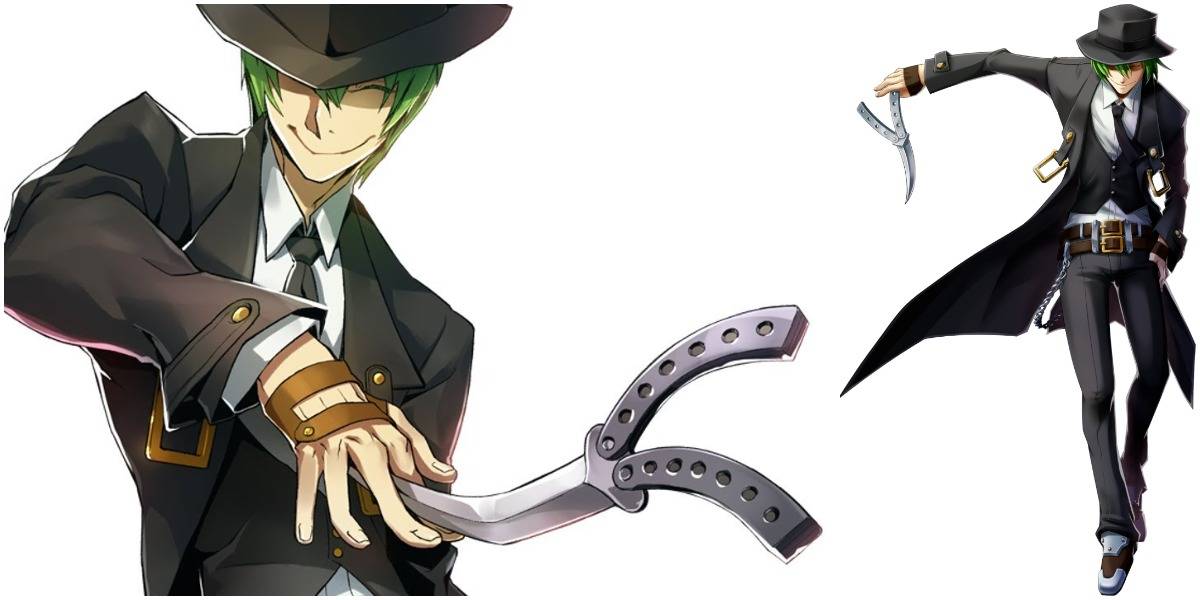 A rushdown character is the exact opposite of a run-away character. These figures don't always block out their enemies. In fact, they might not even have any weapons. Making it around the stage without getting hit is their main goal. When their opponent makes a mistake, they want to take advantage of their weakness.
They'll be on the run again after getting a few good hits of their own. Some players also call this type of character and play as "turtling" because they use these defense strategies so much. If runaways tried to be more direct, they would probably get whipped. It can work well, but it can also get old quickly for both the player and the opponent.
One character that really seems to want to run away is Hazama from BlazBlue. Chun Li and Vega from Street Fighter 2 also fit the archetype because they can move around more, hit while in the air, and jump off of walls.
Mix-Up Characters
Mix-ups are an important part of fighting games because the whole point is to read each other's moves and counter them successfully. Some games even have characters whose whole move set is meant to throw off the opponent by making it unclear where their hits will go, which leads to mixed-up characters.
Usually, they'll have a lot of moves that start out similarly or identically. This means that different attacks can come at you in different ways, and you'll need to stop or dodge them in different ways. So, the other player won't know until it's too late whether they should have blocked high, low, backdashed, etc., to avoid a certain hit.
I-No from Guilty Gear and El Fuerte and Cammy from Street Fighter 4 are both examples of characters that are naturally mixed up.
Mimics
In fighting games, mimics are harder to find because they're mostly there for players to show off how well they know their characters. Every round, they randomly switch between other characters' move lists, so in the same match, they could offer the player's main or give them the weakest character. In either case, players will need to be very good to win.
Mokujin from Tekken is the most well-known copy character. Since Tekken 3, he's been changing his move list. The wood man has set proportions, so some of his copies can be better or worse based on the character. For example, he can reach further than Julia Chang but not as far as the Jack robots or Kuma.
Chárade from SoulCalibur 2, Olcadan from SoulCalibur 3, and Eleven from Street Fighter 5 are also characters from this type.
Composite Characters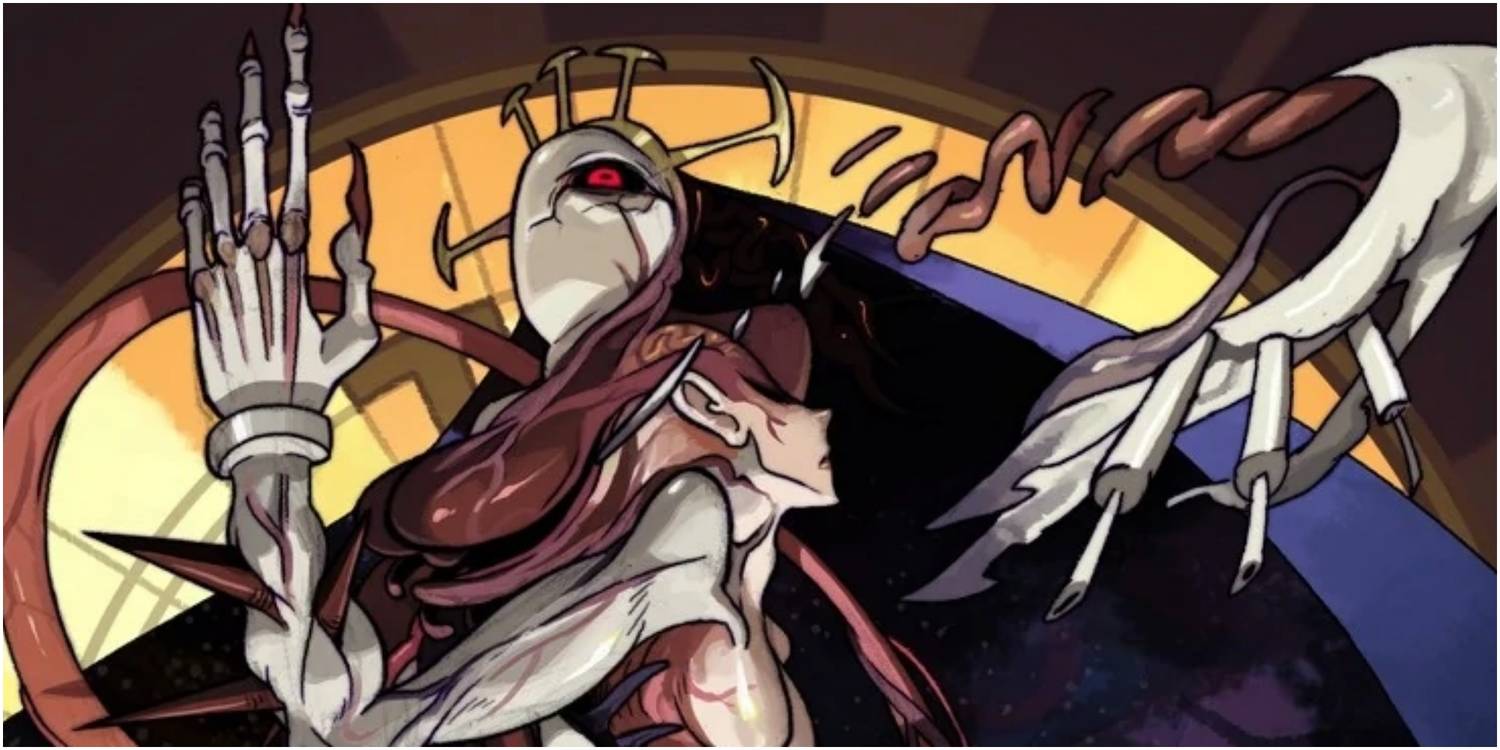 Composite characters, which are not the same as clone or copy characters, use moves from other characters in the game when they fight. Because of this, they may be easy to learn because they are similar to other things, but hard to master because they are set up differently for everyone.
Shown here is Seth from Street Fighter 4.The Lightning Kick from Chun Li, the Spinning Pile Driver from Zangief, and the stretchy arms from Dhalsim are all on him. Putting all of these moves together is hard, and he also has less health than most of the other players. As with other combinations, though, he can change how you play or even combine the strengths of two classes, like Rushdown and Grappler, to make a new one that does more damage.
Other characters that are made up of parts from other characters are Ogre in Tekken 3, Double from Skullgirls, who changes into other characters as she attacks, and Shang Tsung in Mortal Kombat 11, who uses many moves from other characters in the series.
Stance Characters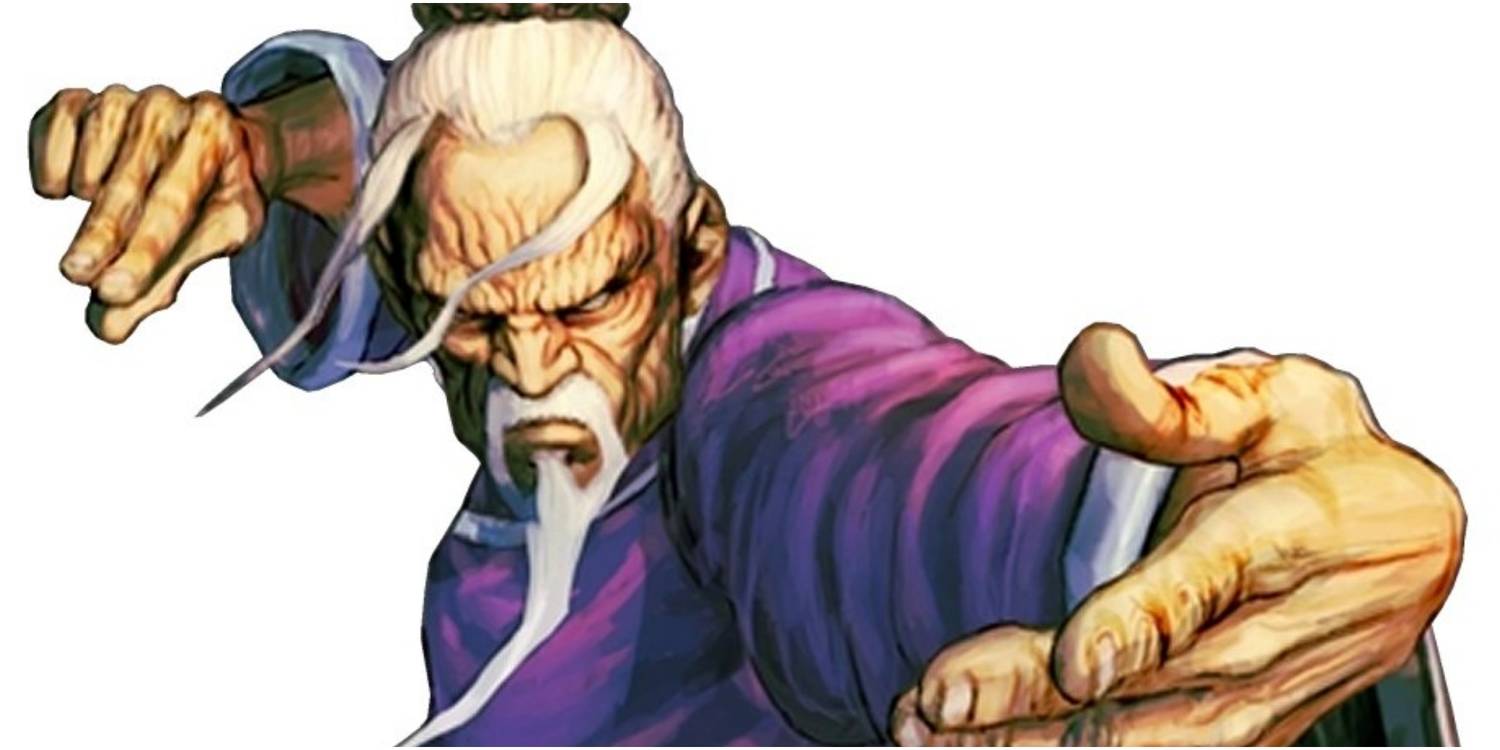 Having a huge amount of depth, stance characters can switch up their fighting styles in the middle of a match, confusing their opponents and being able to handle a lot of different situations right away.
There are so many moves and abilities for these characters that it can be hard to get good at everything about them. Sometimes, one stance is better at spacing and fighting at mid-range, while other times, it's better at fighting up close. That doesn't even touch on characters like Lei Wulong from Tekken 7, who can take 13 different stances.
Some of the most well-known stance characters are Aria from Killer Instinct and Zelda/Shiek from Super Smash Bros. Melee, Soul Calibur's Tira, and Street Fighter's Gen.
Puppet Characters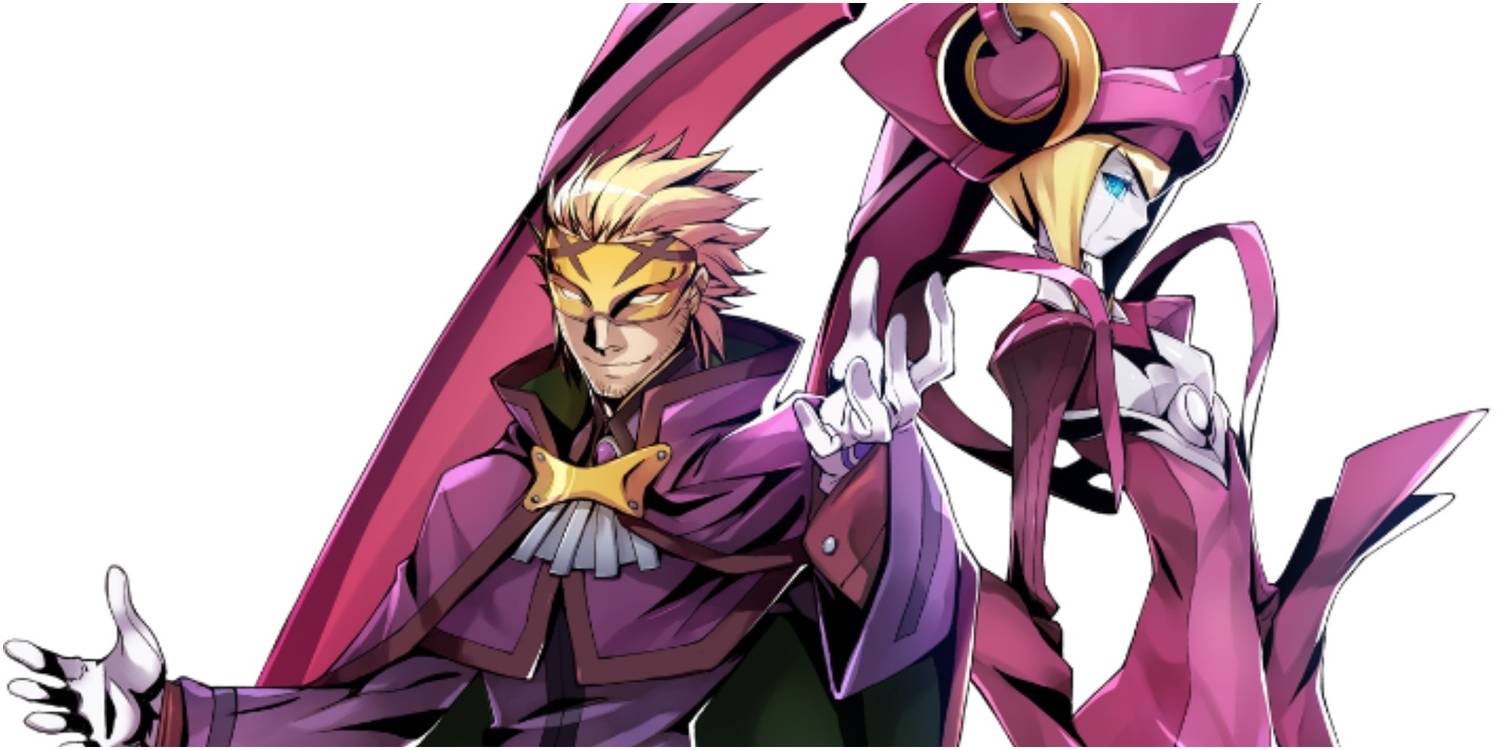 Puppet figures are one of the more complicated and hard to use types of characters in fighting games. To put it simply, they let the player control two characters at the same time, with one character causing damage to protect the weaker puppeteer.
When played by a skilled professional, puppet figures can make an enemy feel outnumbered because they are squished on both sides and can't stop the punishment that's coming. New players may feel overwhelmed, though, because they need to learn how to put their puppet in the right place and then use their main character's hits to keep their opponent's defenses open.
The best examples of this type of character are Carl, Relius, and Celica from the BlazBlue series, as well as Rosalina and Luma from Super Smash Bros. The best.
Trapper Characters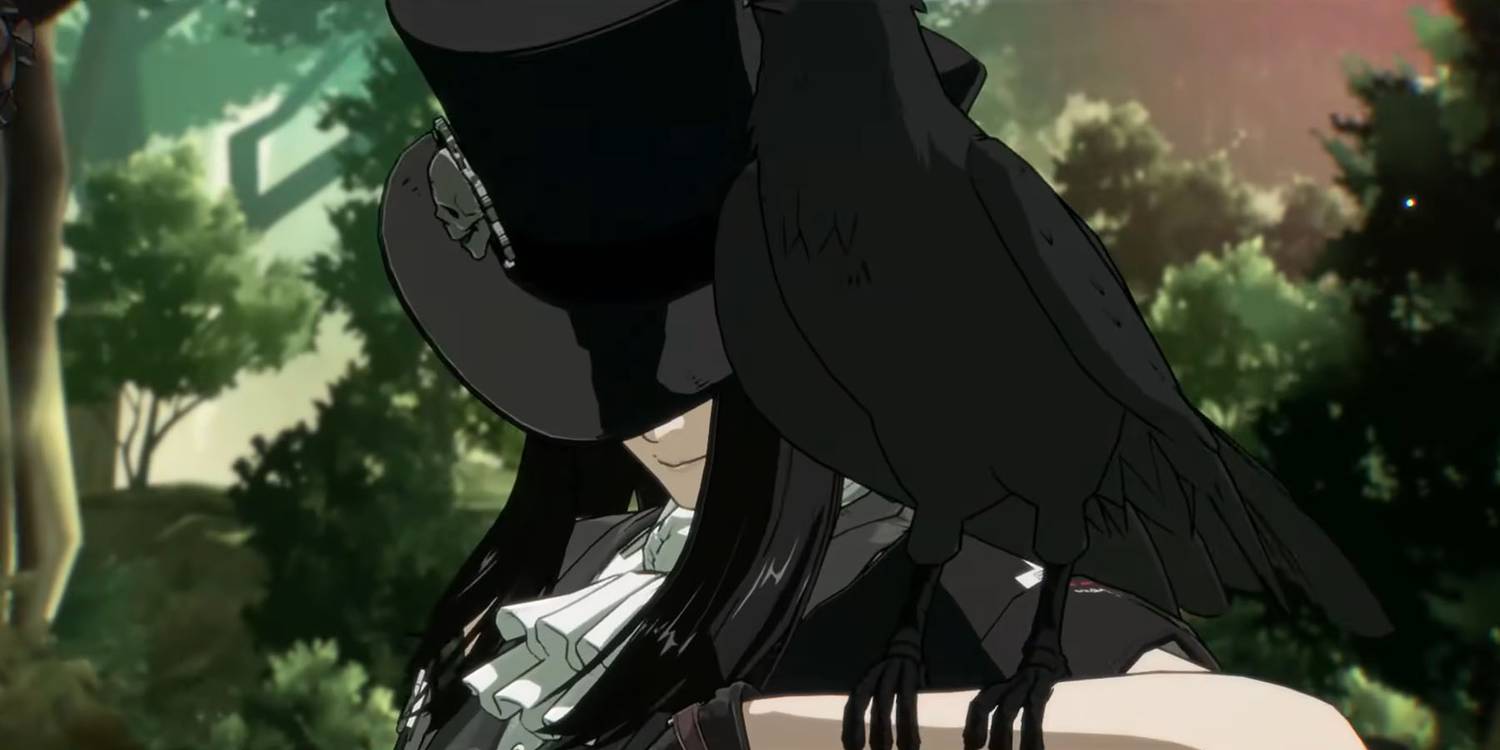 Putting out as many traps as you can is another way to keep enemies away. In fighting games, traps are weapons that stay in place until they run out of steam or hit an opponent. Next, they'll be left open for some deadly damage, giving them more choices up close than characters who zone or run away.
Covenant by Guilty Gear is one of the best at setting traps. Their Warrant is a counterattack that poisons the enemy and drains their health. The Hitomi lets them plant a bad tree that hits the enemy if they get too close. After that, they can plant Zeinests to chain together attacks, their Nightmare Circular super move to poison the enemy, or their Master of Puppets super, which makes their Hitomi plants stronger. With their Phantom Soul weapons or EXE Beasts, they can also lure their enemies into their traps.
The traps that Cyrax and Sub-Zero in Mortal Kombat, Arakune in BlazBlue, and Rocket Raccoon in Ultimate Marvel vs. Capcom 3 are also well known.
Mishima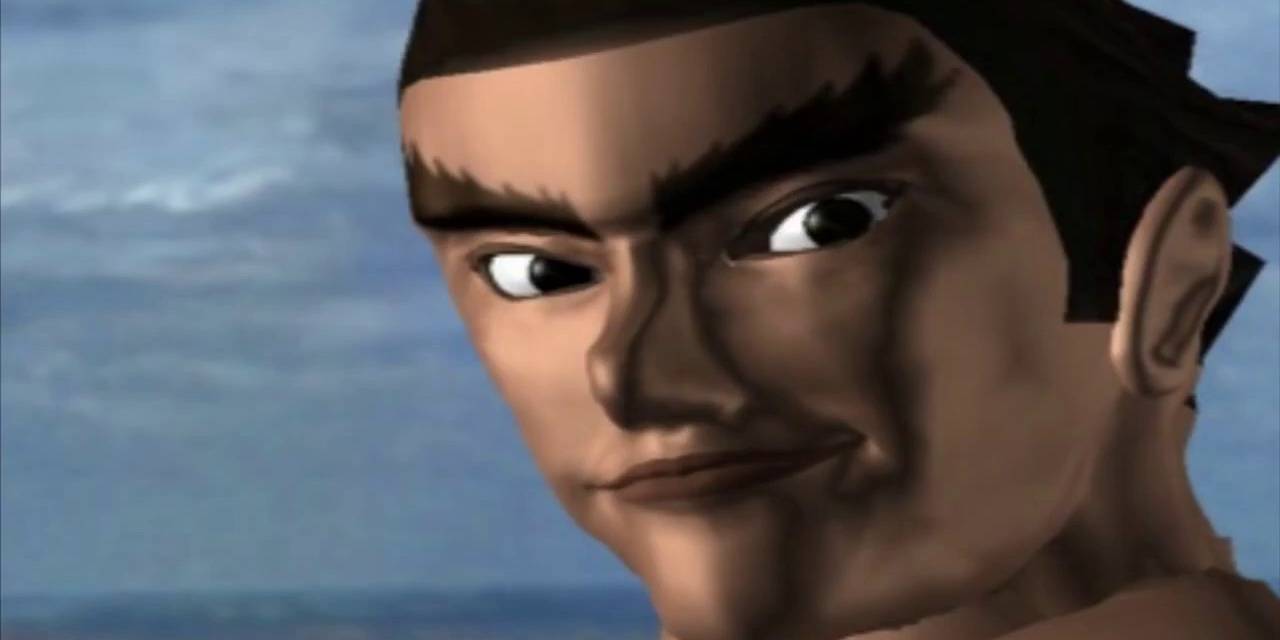 Most likely, people who have never played a fighting game before will know the name from Tekken. This type of character is only found in Namco's best 3D shooter, but it's one of the most well-known and well-known classes in Skibidi Toilet. This is because they use the wavedash, which is one of its unique moves.
Wavedashing used to just mean the rushing crouch that some Tekken characters could do before Super Smash Bros. Melee picked it up. Heihachi, Kazuya, and Jin Kazama from the Mishima family stand out. It lets them avoid high attacks and throw their opponent into the air for a combo. They can also use it to trip their opponent up with nasty sweeps or just mess up their game with their moves.
It's interesting that the Mishimas aren't the only type of Mishima in Tekken. Since Hwoarang, Bob, King, and Armor King can wavedash as well, they are also Mishima versions, even though they don't have to worry about Wind Godfists.