Gaming
13 Best PS4/PS5 Fishing Games
There are many great fishing games for PS4 and PS5, but these are the best ones.
When people think of intense and competitive sports in real life, let alone in games, fishing isn't the first thing that comes to mind for most people. Still, there are a lot of games that are based on fishing, both for fun and as a sport. Depending on how good you are at fishing and how much you like it, you can find one that will keep you interested for hours.
PlayStation's shop has a lot of fishing games from all over the world, not just American ones. If you want some time to yourself, these games let you fish alone. You can also fish with and against other people who love fishing as much as you do. Anyone can find a game on PlayStation that suits their tastes, whether they want to relax with a simple game after work or think fishing is an art form in its own right.
Legendary Fishing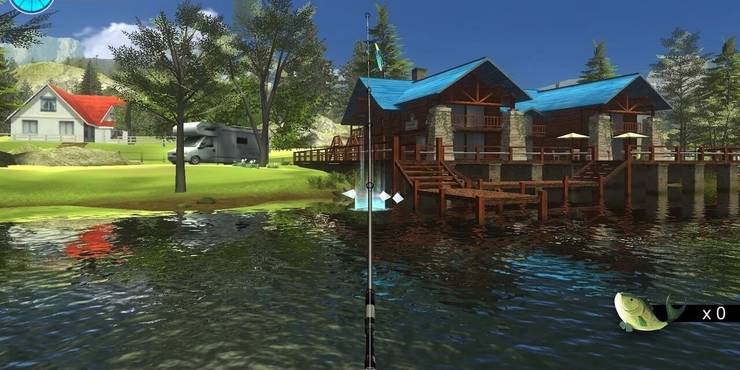 The fishing simulator Legendary Fishing is pretty simple, but you can play with up to three other people in online mode instead of just by yourself. This game also works with the PS Move motion controller if you're a real fisherman. You can catch more than 20 different kinds of fish in more than ten different places, no matter how you play.
You can spend your time on 80 tasks that take place in all four seasons and every kind of weather you can think of. From the start, you have the bare necessities. As you complete tasks, you'll get better gear, learn new skills, and visit new fishing spots.
Ark: Survival Evolved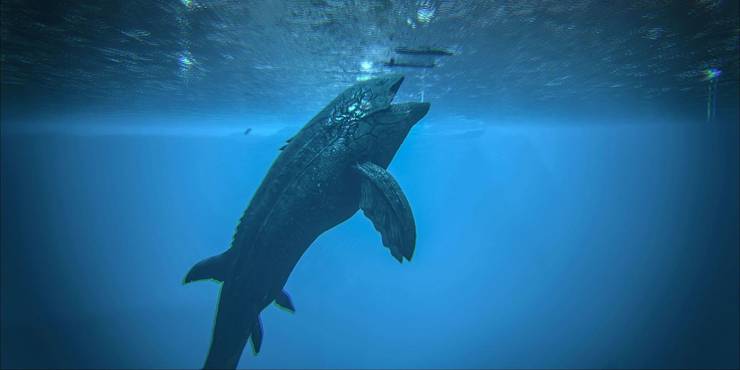 Ark: Survival Evolved is more than just a fishing game, but the fishing is just as fun as any other fishing simulator, and it's even more exciting because you're fishing for dinosaurs in the water. In the game, you're stuck on an island by yourself and need to figure out how to stay alive. You can play it online with up to 70 other people if you have a PS Plus account.
You'll get your fishing rod at level 18, so you'll also need to be ready to play through the parts where you can't fish. But there are lots of add-ons for Ark that will keep it fun and new as you play.
Dredge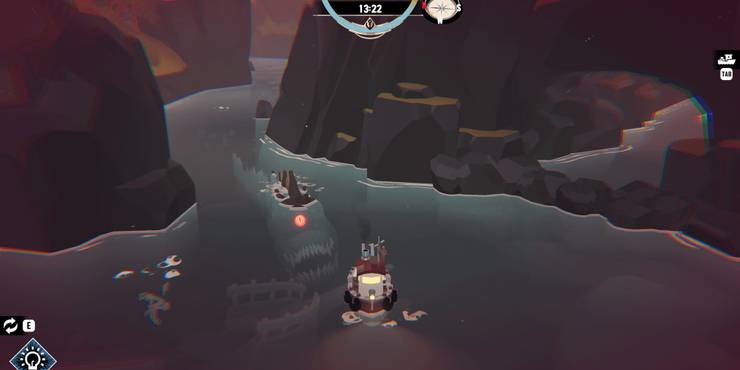 Dredge lets you fish and solve mysteries at the same time. You play as the master of your own ship. Since you're new to the area, people there give you quests to find different kinds of fish. You'll slowly learn more about the mystery of the last fisherman as you visit the small islands in the area.
If you're brave enough to go out at night, you'll need to keep your wits about you and use all your fishing skills to stay safe in the water.
Reel Fishing: Road Trip Adventure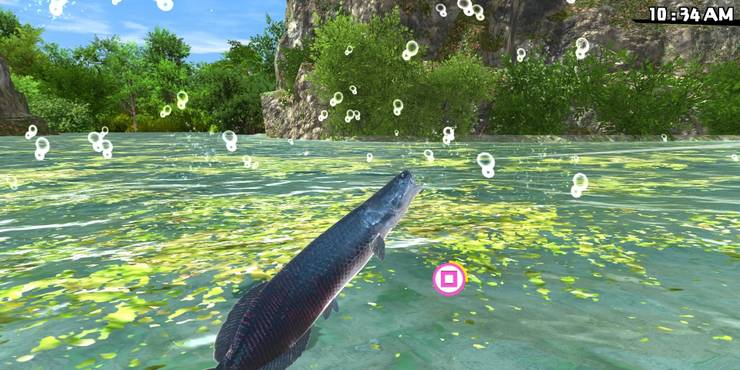 If you want to mix casual fun with low-stakes competition, Reel Fishing: Road Trip Adventure is a great fishing game to play by yourself. You can visit ten different places, ranging from deep-sea fishing spots to freshwater streams. The different bodies of water you visit are home to more than 20 different kinds of fish.
When you go to each spot, keep in mind what you're looking for because the weather and time of day can change what you can find and where. Catching the Legendary Fish is the hardest goal to reach if you want to, but you can play it more quietly and enjoy some calm home fishing instead.
Pro Fishing Simulator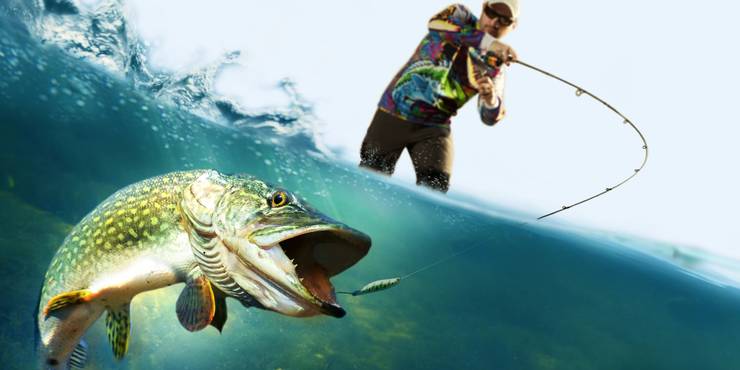 Even though Pro Fishing Simulator is a game that you play by yourself, there are world leaderboards that you can check out if you want to be competitive while fishing for fun. Your job can take place in nine different places around the world, and you can catch more than 79 different kinds of fish.
There are weekly and seasonal tasks in Pro Fishing Simulator that make the game fun for both new and experienced fishermen. You also have to get good at six different types of fishing in the game, from fly-fishing to boat fishing, so it takes skill to move up the ranks.
Euro Fishing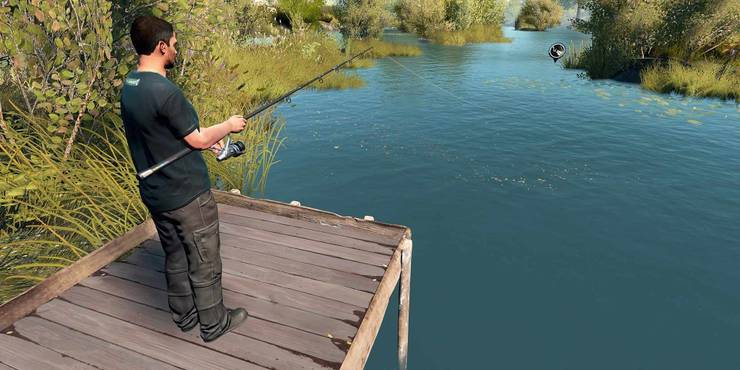 Euro Fishing could be the right game for you if you want to feel more linked online. You can fish with up to four other people online at the same time in this game. You'll get a lot of use out of this game because it has a lot of DLC features and maps. The settings are real, and you can fish in some of Europe's most famous lakes. The game is also very dynamic, with water temperatures, climates, seasons, and even the type of food the fish like changing all the time.
You have to time your catch, just like in real fishing, because the time of day can change what you catch. All of this means that you're not missing out on any of the experience (well, maybe being inside while fishing). Every body of water has a fish that would make a great trophy, and getting one will make your friends jealous.
The Fisherman – Fishing Planet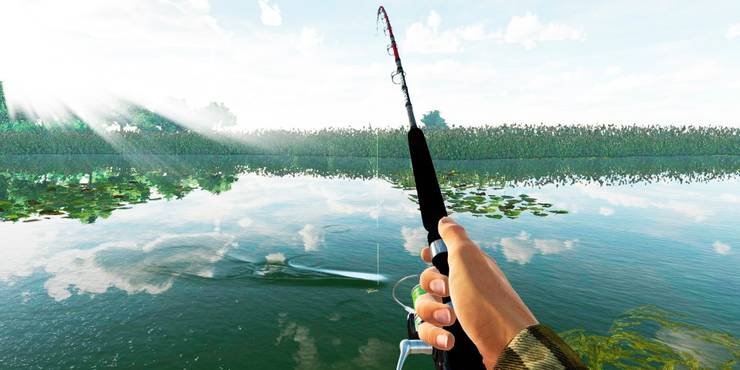 With PS Plus, up to five people can play Fishing Planet at the same time, which gives it a small edge over other fishing games with multiplayer. The fact that it was made by people who like fishing for fun also gives it a real competition feel. Still, it has a lot of features that improve the quality of life and make newcomers feel just as welcome.
There are 19 different places to fish in Fishing Planet between North America and Europe, with more than 140 different fish species. The game doesn't force you to pick a spot. This game feels more like the real world because the weather, temperature, time, and seasons change, and there are four different ways to fish.
Fishing Sim World: Pro Tour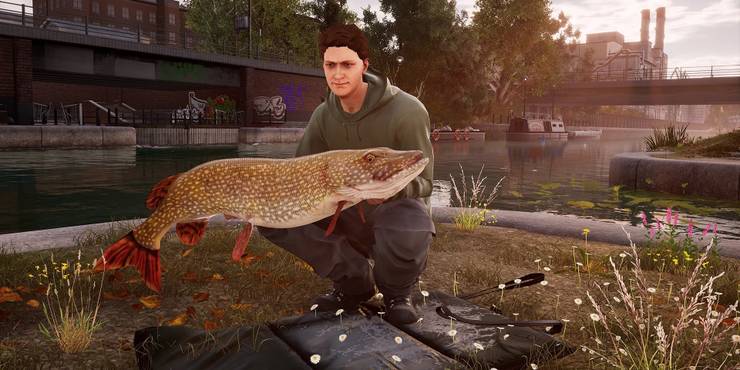 There are a lot of add-ons for Fishing Sim World: Pro Tour that keep the game feeling fresh, whether you play by yourself or with three friends online. You can join a world of more than 100 professional fishermen in career mode and fight to become the best by winning sponsors, money, and prizes.
If you'd rather play with friends, the online mode is flexible enough that you can make your own rules for your group. You can also fight in online tournaments to show how good you are at fishing. You can fish in 16 settings with 38 different species, and the fish will act naturally depending on the time of day and the weather. It's fun and accurate.
Bassmaster Fishing 2022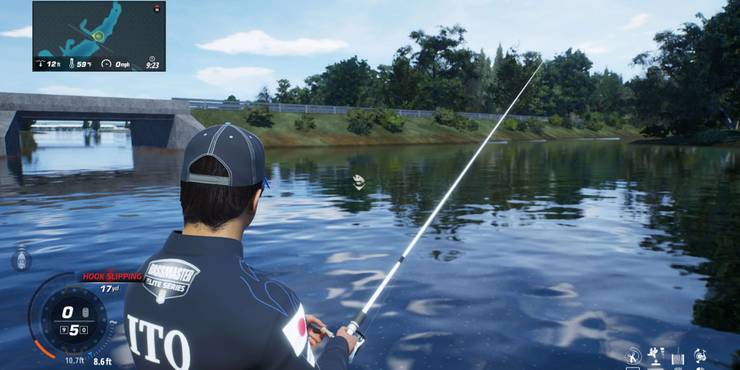 If you want a really intense online experience, Bassmaster Fishing 2022 is the game for you. Through PS Plus, up to 25 people can play together, but there is also single-player mode if that's too many. There is also a good amount of extra stuff to keep the fishing adventure going.
You can play as or against ten different Elite Tour pro fishermen on eight different bodies of water. Your goal is to build your business and get sponsors. There are two types of competitions in Elite Tour: one is to move up the rankings, and the other is to get on the world list.
Rapala Fishing: Pro Series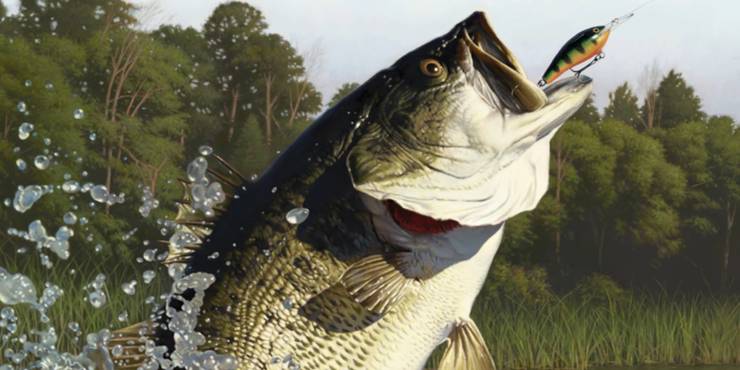 Rapala Fishing can only be played by one person at a time, but it has tournaments, ranked play, and daily tasks to keep you competitive. As you work to become the best fisherman, you'll earn more money, collect prizes, and get sponsors.
When and what kinds of fish you can catch change depending on the weather. The game has 17 different types of fish. As a plus, Rapala has a character creator that you can change everything about if you're the type of player who loves to spend a lot of time making the perfect character.
Fishing: Barents Sea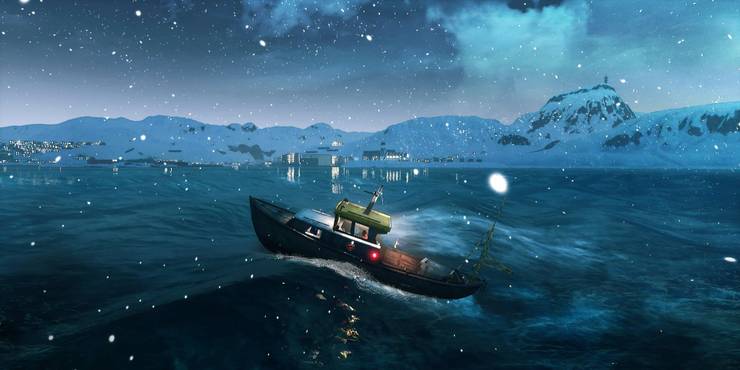 Fishing: The Barents Sea is rough, so playing by yourself doesn't feel any less intense or difficult. To go fishing, you can pick from 14 different ships. You can fish with a line or a net, whichever you like better. Also, since the weather and environment change affects what you can catch, it's your job to keep track of them.
Barents Sea looks at data from more than 20 years to figure out how the weather works and how the environment acts. In order to be as true to life as possible, the water temperature changes with the seasons.
The Catch: Carp And Coarse Fishing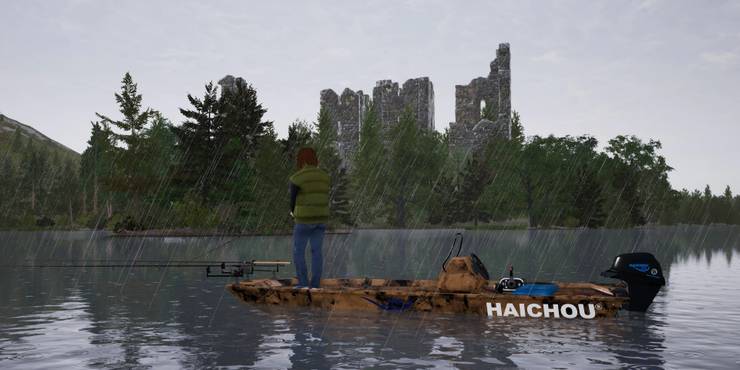 You can play The Catch by yourself or with up to four other people online. This means you can make the game as competitive or relaxed as you like. You're not fishing for fun in Doodle Cricket; you have to plan and get good at it if you want to catch all 35 kinds of fish that can be found in five bodies of water.
It will change the time of day, the weather, and the way the water flows while you play, making your hunt more difficult. There are 125 famous fish in The Catch that are called "bosses." This gives you a lot to aim for as you go through each area.
Fishing: North Atlantic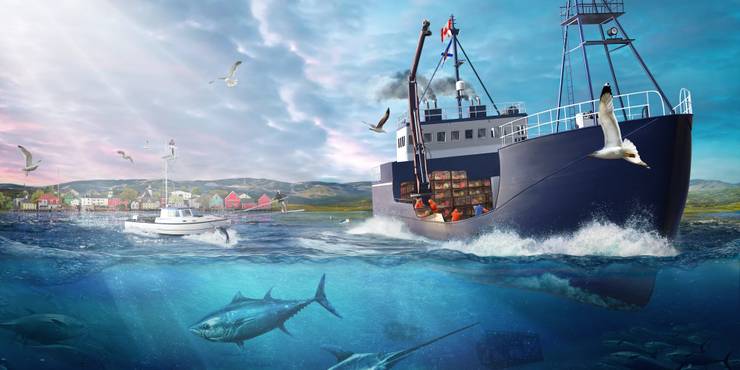 Fishing: North Atlantic is a single-player game, but you won't miss out on the fun and competition that other people have with online games. You play as a professional fisherman in Nova Scotia, and your boats and gear can be upgraded. The maps, fish, and boats in the game are all based on real fishing, so you can really feel what it's like to run a fishing business.
Additionally, North Atlantic stays true to the weather and seasons of Nova Scotia. This presents you with challenges but also lets you use real-life strategies to help your business as the game goes on. In contrast to sport fishing games, you have to meet market needs, which will put a lot more pressure on you to reach your goals.