Gaming
12 Best Simulation Games To Relax With
Take it easy and play games.
If you play a lot of computer games, your heart rate will go up and your blood pressure will go up. There are games that are great for gamers who want to be scared, but some gamers want games that are calmer and more relaxing.
Here is a list of some of the best computer games you can play. If you want to relax but don't know where to begin your search please read this. Some of them are a bit more complicated than others, but they're all easy to play.
The Sims
A strategy game that's so good, it's in the name! It's been over twenty years since the first Sims game was a great live simulation. And as it has grown, so have the things it can do. You can be a pilot, a doctor, a scientist, and many other things in The Sims. You can also paint and make things for hours. You can also raise a family for many generations.
You can change the game's gameplay to fit your needs, and if it gets too hard to meet all of your Sim's needs, you can always cheat them back to happiness.
Havendock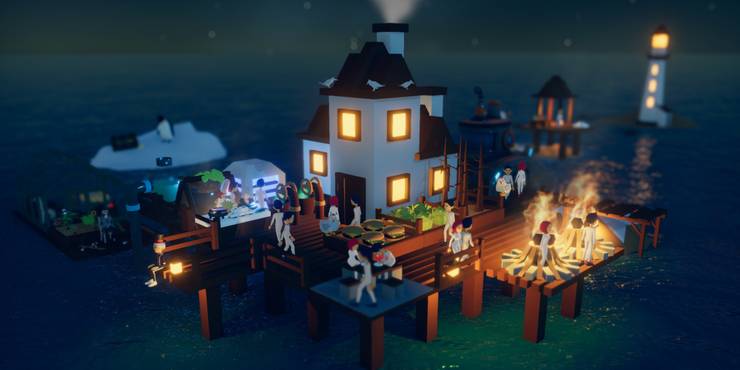 Havendock is a race to build a village. You begin on a small island with few things to do. You'll be able to start from scratch and build your world, changing docks, buildings, and farms to make your town strong.
You can explore under the sea or in the mines as the game goes on, and then use the things you find to make new things. There is a lot of resource management to do, but the views of the ocean will make making your town feel like a vacation.
Minecraft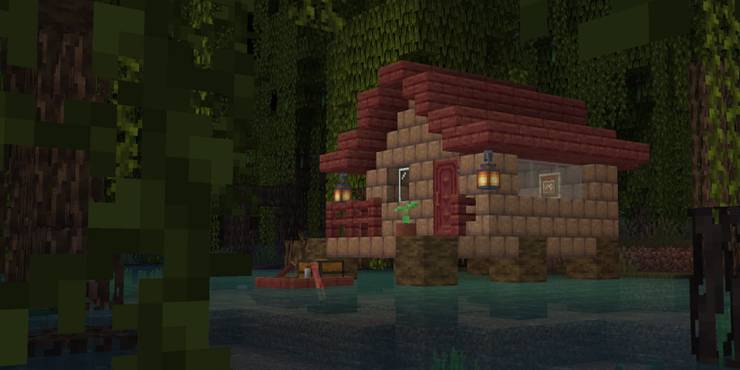 Minecraft is one of the most well-known simulation games. It takes place in a 3D pixelated world where you can fight monsters, find rare gems in the huge mines, and build complex homes block by block.
Of course, if you want to relax, a Creeper sneaking up on you and blowing up your lovely house might not be the best thing to happen. This is why there is a mode called "peaceful mode" that gets rid of all the hostile mobs and lets you work on your yard at night without disturbing anyone else.
American Truck Simulator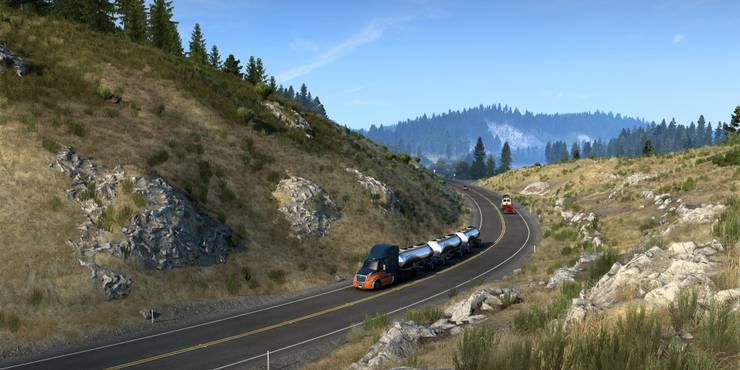 It's time to drive around and see some sights! In American Truck Simulator, you are a truck driver who has to carry goods all over the United States. In the game, the goal is to run the busiest trucking company in the country. But the real draw is being able to enjoy the sights of America without leaving your couch.
You can visit states like California and Nevada in the base game, and you can add on states like Colorado and Wyoming with DLC packs to make your trips even bigger.
Bear and Breakfast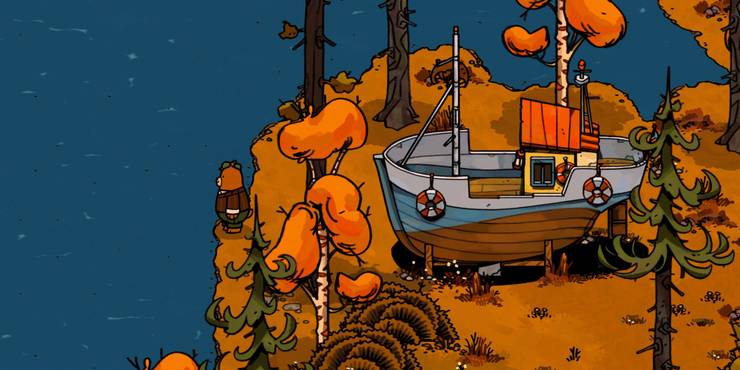 Bears are known to hide in the woods, but did you know they also own businesses? You play as the bear in the title of Bear and Breakfast, who runs a bed and breakfast out of an old house. Because you play, your B&B business will grow into the forest and even the desert.
You can craft and cook from scratch, among other fun things, that will not only help your business grow but also give you something to do for fun.
Stardew Valley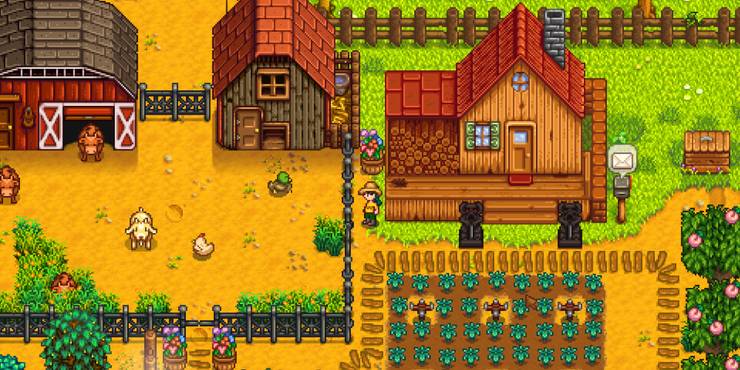 The pixel-style farm kingdom you can build in Stardew Valley is great if you like farming but don't like getting your hands dirty. You can build the farm from scratch after getting your grandfather's land. Planting flowers and veggies that grow at the right time of year, looking for resources in the mines, and getting to know the people in the town as you go.
You can run the farm with up to four friends in Stardew Valley's great co-op game. Your more daring friend can deal with the stress of the mines while you take it easy and water your plants.
Strange Horticulture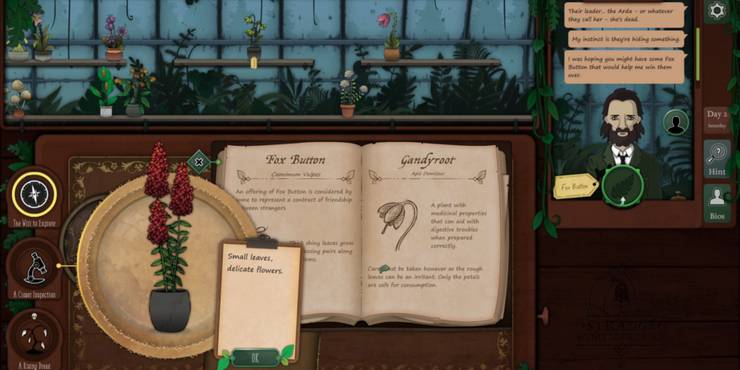 You are the owner of the strange plant shop in the town of Undermere in Strange Horticulture. People from the town will come to you and ask for strange plants. As they do this, you'll slowly learn the dark secrets that surround the town.
You'll start to recognize new plants, find out more about the characters, and talk to your cat as the game goes on. The game is mostly about stories, so you'll be reading a lot and not having to worry about anything. This game is great if you like creepy things or just good stories.
Animal Crossing: Happy Home Paradise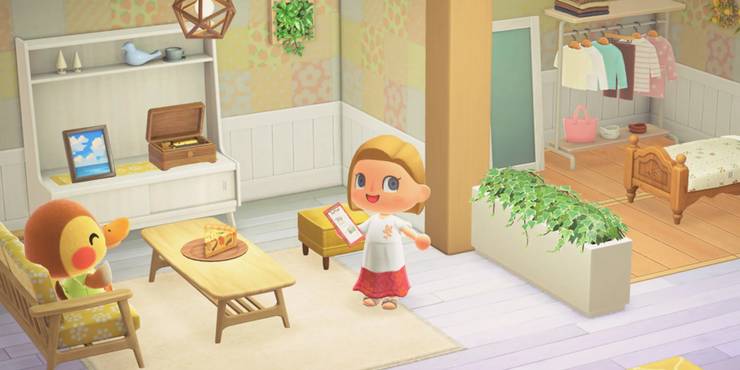 A lot of people found comfort in Animal Crossing: New Horizons during the pandemic. It's a great place to get away because of its bright colors and friendly animals. And now that the Happy Home Paradise DLC is out, Animal Crossing lets you relax on an island.
In Happy Home Paradise, it's up to you to build vacation homes for villagers who come to visit. You'll have access to an unlimited catalog of things and a theme that is unique to each character. The best thing? You get paid for all your hard work, and you can buy home décor with that money.
Brewmaster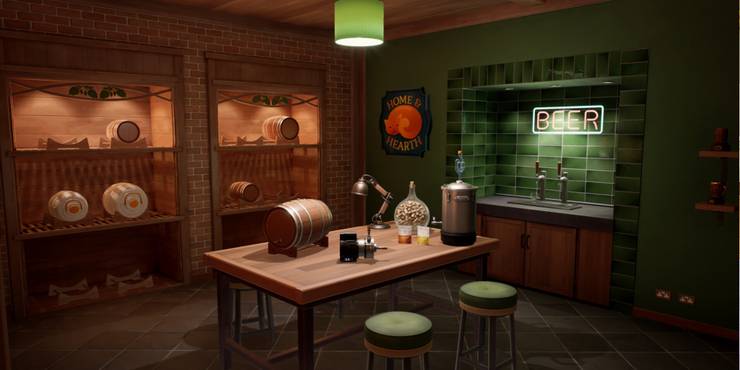 Not enough space to make a brewery at home? These are the next best things to making beer, which is why Brewmaster is the best game for them. With careful measures, you can make a lot of different custom beers, each with your own name and label.
If you don't want to make your way up the beer-making ladder, there's even a "sandbox" mode where you can use any item you want to make beer.
Unpacking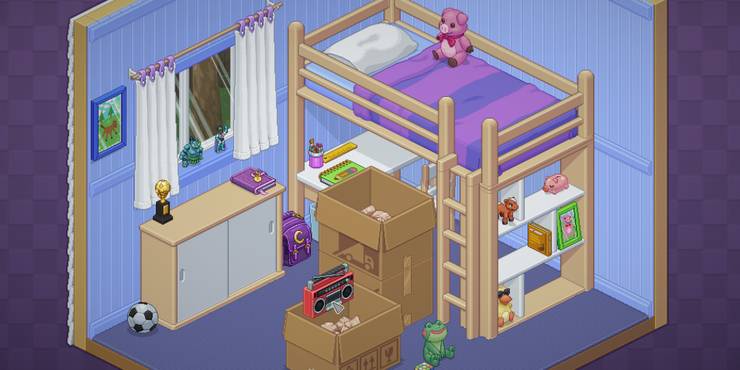 It's not fun to move in real life, but moving in Unpacking is a beautiful story about growing up and moving on. In the game, you follow the main character's life through their beds, from the one they slept in as a child to the one they move into with their partner.
In the end, it's a puzzle game where you have to place each item in the right place. By doing this, you'll get to know this character very well without ever meeting them. For those who have extra time, you can curl up under a blanket and finish Breakout Game in one night.
Coffee Talk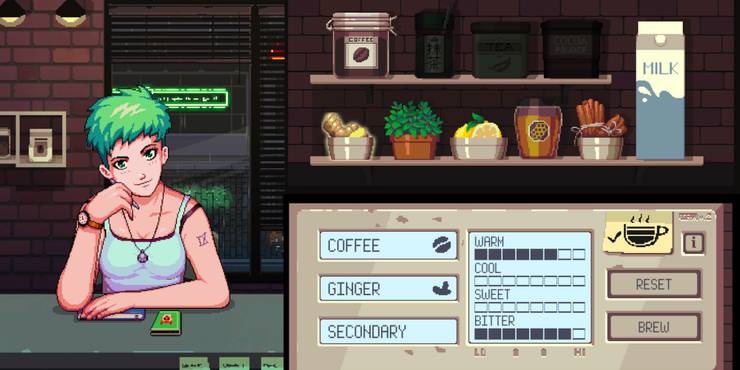 For all you coffee lovers out there, Coffee Talk is a story-driven game where you work as a barista in a coffee shop and serve your customers tasty drinks and hot tips. Many of the customers aren't real people, but their problems are. As you find new drinks, you'll be able to unlock new characters.
The game has a retro pixel art style that makes me think of old-school story-based games, but with a more modern twist, like fantasy animals and social media features.
Potion Craft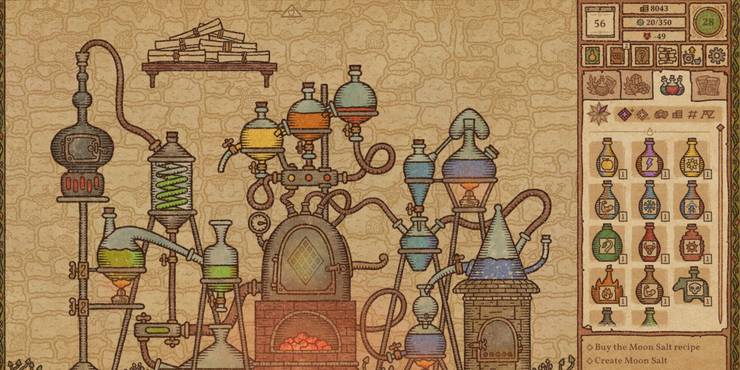 In Potion Craft, you play as the alchemist for a village in the Middle Ages. The locals will come to you with different requests, such as poisons for cheating wives or potions for knights to make them brave.
As a busy shop owner, it may seem like you're under a lot of stress, but most of the game is actually spent making potions in your shop. The art style looks like pictures from the Middle Ages, which makes the game visually interesting. The color scheme is more neutral and calm.