Gaming
10 Stardew Valley Inventory Items You Must Always Have
Check out our top picks for smart farmers.
Some wise words to remember as you start your virtual trip through the lovely world of Stardew Valley: never underestimate the power of a well-stocked inventory. To help you get through the game, we've put together a list of the most useful things that should always be VIP reservations in your inventory.
You can think of it as your ultimate survival guide, your secret weapon, and your golden ticket to impressing everyone in Pelican Town. Get ready to live on a farm like a pro, with a smile on your face and a coffee in your hand.
Pickaxe
The pickaxe is your reliable partner for breaking rocks and digging for resources. Finding valuable gemstones or going deep into the mines to find out what's there? You can't make progress in mine without it. Without it, you might as well use a toothpick to start digging through solid rock.
Before you go outside, make sure you have your tool and know how to use it properly. Remember, a miner without a pickaxe is like a bard without a banjo: they are both completely useless. Put it on your belt and swing it hard.
Sword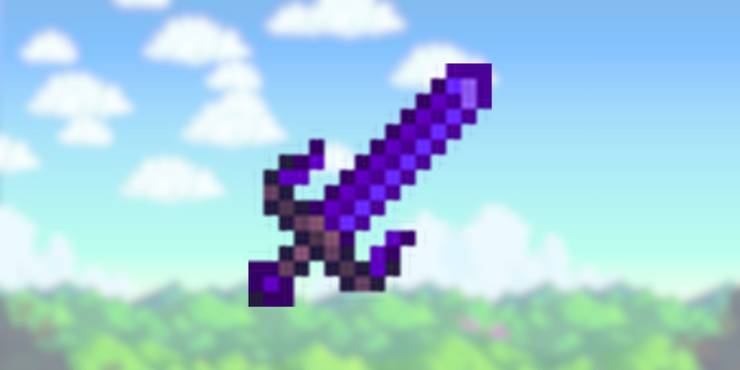 The dangerous caves are a place where you can't be sure what will happen next. But don't be afraid; if you have a sword, you can bravely dive into its depths out of sheer courage and whim. Whether you're fighting disgusting enemies or scary monsters, the sword is your best friend and the only way to stay alive.
Adventurer, be careful, because the mines are full of secrets. As a duelist waiting for their turn to shine, keep that sword ready and ready to use. With a dash of steel and a touch of courage, you will win.
Hoe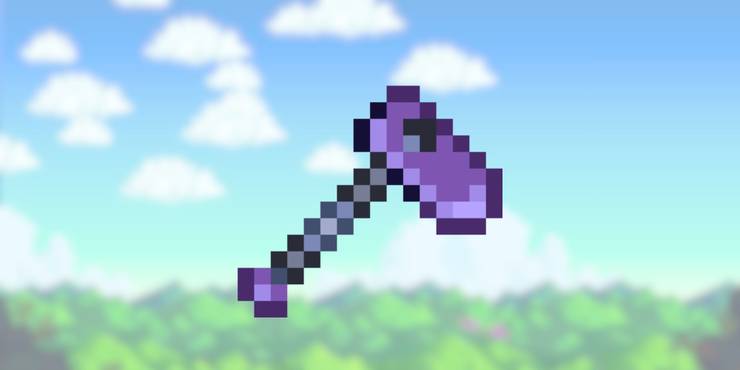 The simple hoe is a master at both tilling the ground and digging up artifacts. Its main job is to get the land ready for growing, but it has other duties too! This simple tool has the power to reveal secret treasures. You might be able to find rare items, tasty Cave Carrots, and other surprises by tilling marked dirt and sand.
Don't leave home without a trusty hoe—it's more than just a tool—it can help you find hidden treasures. It will make you look like a magical explorer with a green thumb.
Coffee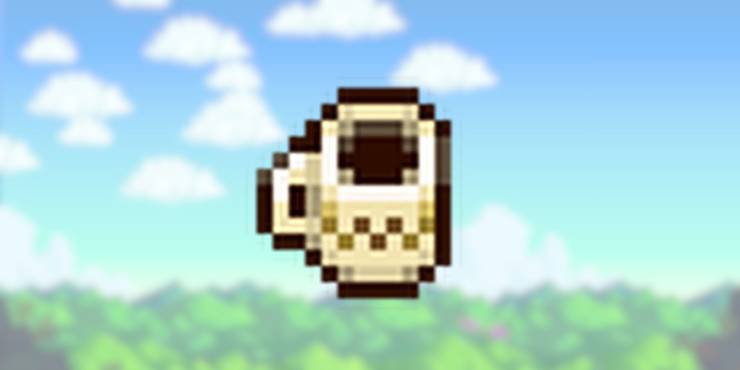 Need to speed up quickly? No need to look any further than a hot coffee. With just a sip, this special potion gives you a short-term boost of speed that helps you get your daily tasks done quickly and easily. Not only does coffee make you stronger, but it also makes your four-legged friend stronger, too, giving your horse a fabulous speed boost.
If you want to get even more done, why not pair this caffeine-filled wonder with other food lovers? Get ready to fly through Stardew Valley like a rock star high on caffeine. Abigail and your crops will be amazed.
Sashimi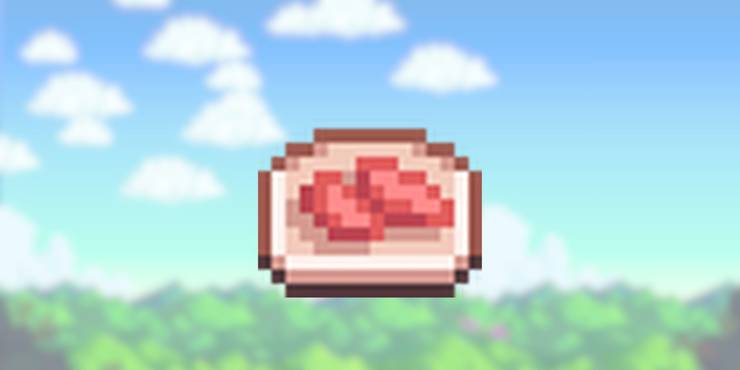 Making sushi is easy when you have a good set of crab pots. This delicious dish only needs fish, so it's an easy way to get your health and energy back. As you work on your farm, your stomach starts to growl, and you need to eat quickly. Sashimi is the perfect food for this situation.
Keep some on hand for when you need a quick boost. Now that you're a cook, you can make seafood feasts whenever you want. It's like having a taste of Stardew Valley's high life right at your fingertips.
Spicy Eel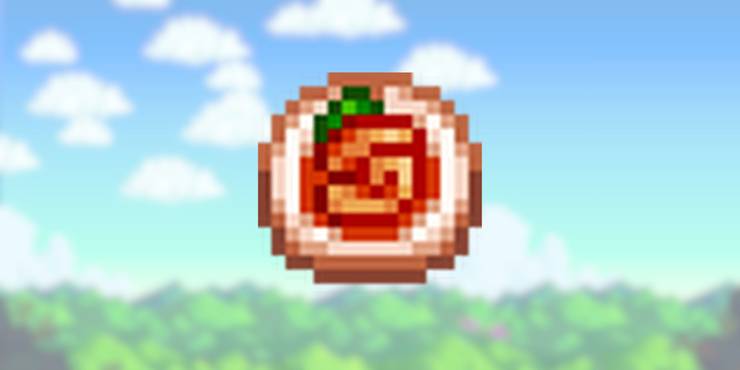 Do you want a little luck and a little speed? Help is on the way: spicy eel! When you eat this tempting treat, your luck and speed will get a fiery boost. Imagine that you are the lucky winner in Stardew Valley, where everything works out in your favor. Luck becomes your trusty friend and helps you find hidden geodes and fishing treasures.
When you have spicy eel in your hand, you'll be flying through the game like a culinary hero, making fate work against you. Grab a fork and get ready for a spicy adventure where the brave and the tasty will always win.
Salad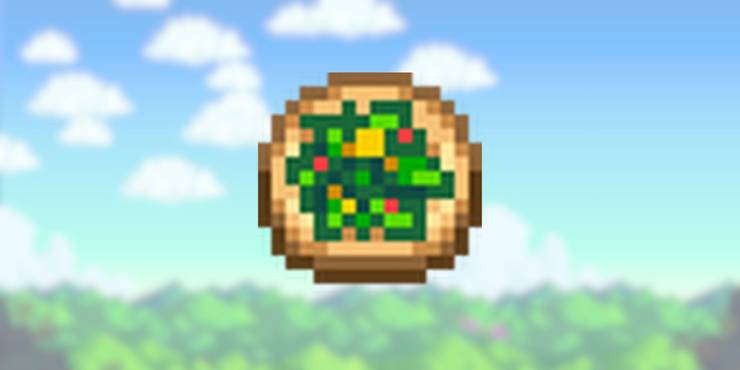 Giving gifts to people in Stardew Valley is a big part of getting to know them. And a fresh salad is a great way to make most people happy. This simple item, which is easy to get at the Stardrop Saloon, is a favorite gift for many people in the town, especially Leah. Keep in mind that Krobus, Leo, and Willy don't like it very much.
Prepare a bunch of salads to add a little green magic to your friendships, and watch them grow like a well-kept plant.
Return Scepter Or Farm Warp Totems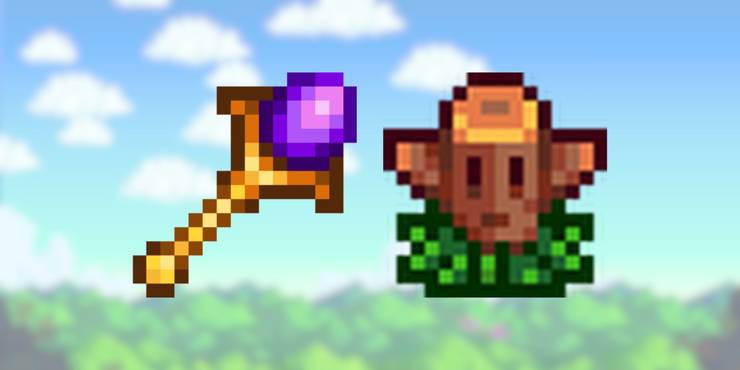 The Return Scepter is a valuable item that you can't use up. It can be used as a warp totem to quickly leave your Farmhouse. It costs 2,000,000 gold from Krobus in The Sewers, which is a lot, but it's a good buy for people who value ease. If you'd rather use something that you can't lose, the Warp Farm Totem will take you straight to your farm.
Be smart about how you move, and always have a plan for how to get out of Geometry Dash World. After all, even virtual farmers should be able to leave in style, like the biggest stars in the Valley.
Horse Flute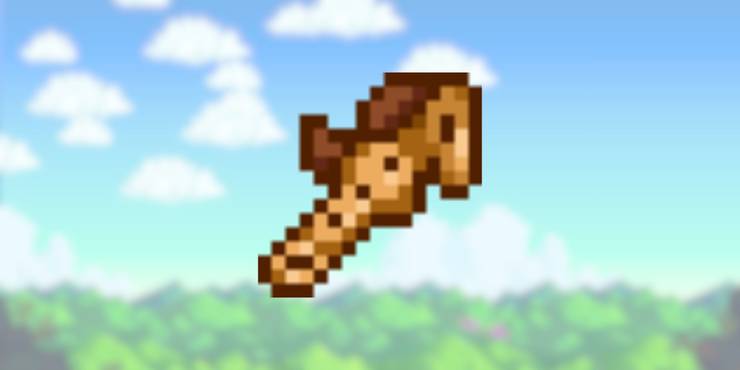 Are you sick of walking back to your farm? The Horse Flute is here to make things better. With this useful item, you can move your loyal horse right to where you are. The Horse Flute is a must-have for people who care about both style and effectiveness. You can buy it from Mr. Qi's shop in Qi's Walnut Room for 50 Qi Gems.
You won't have to walk far to get home when your horse can do it for you. You can play your magical tune, call up your horse-drawn carriage, and then ride down to Penny.
Fishing Pole And Bait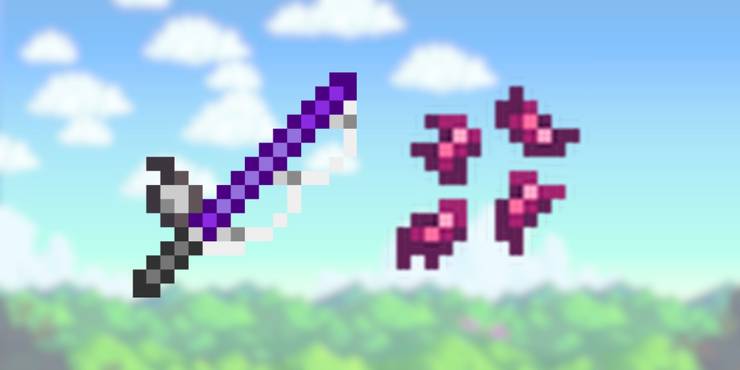 A fishing pole is something that every hopeful angler needs. In the water around Stardew Valley, you can use it to catch many different kinds of fish. Don't forget to stock up on food to make your fishing experience better. In order to catch a big fish, you need to use bait that makes the fish bite faster.
During your fishing trips, you can also use the bait when you come across crab pots. Get into the realm of fishing paradise and catch some great moments.