Gaming
10 Best MMORPGs To Look Forward To In 2023
Fans can look forward to a lot of MMORPGs in 2023, but these are the best ones to look out for.
In the past few years, the MMORPG field has seen a big comeback, with more games coming out than ever before. There is something for every kind of gamer in the world of MMOs, from huge open-world games to small amateur games. With recent updates and news from developers and publishers, there are some really exciting upcoming MMORPGs that have gamers all over the world excited.
MMORPGs will have a lot to offer in 2023, with a variety of games for different types of players. There's something for everyone to enjoy, from big projects to ones that are aimed at a small group of people. With so many choices, every gamer should be able to find something that meets their wants. Still, players should be aware that delays do happen and that not all of the games on this list may come out in 2023.
Throne And Liberty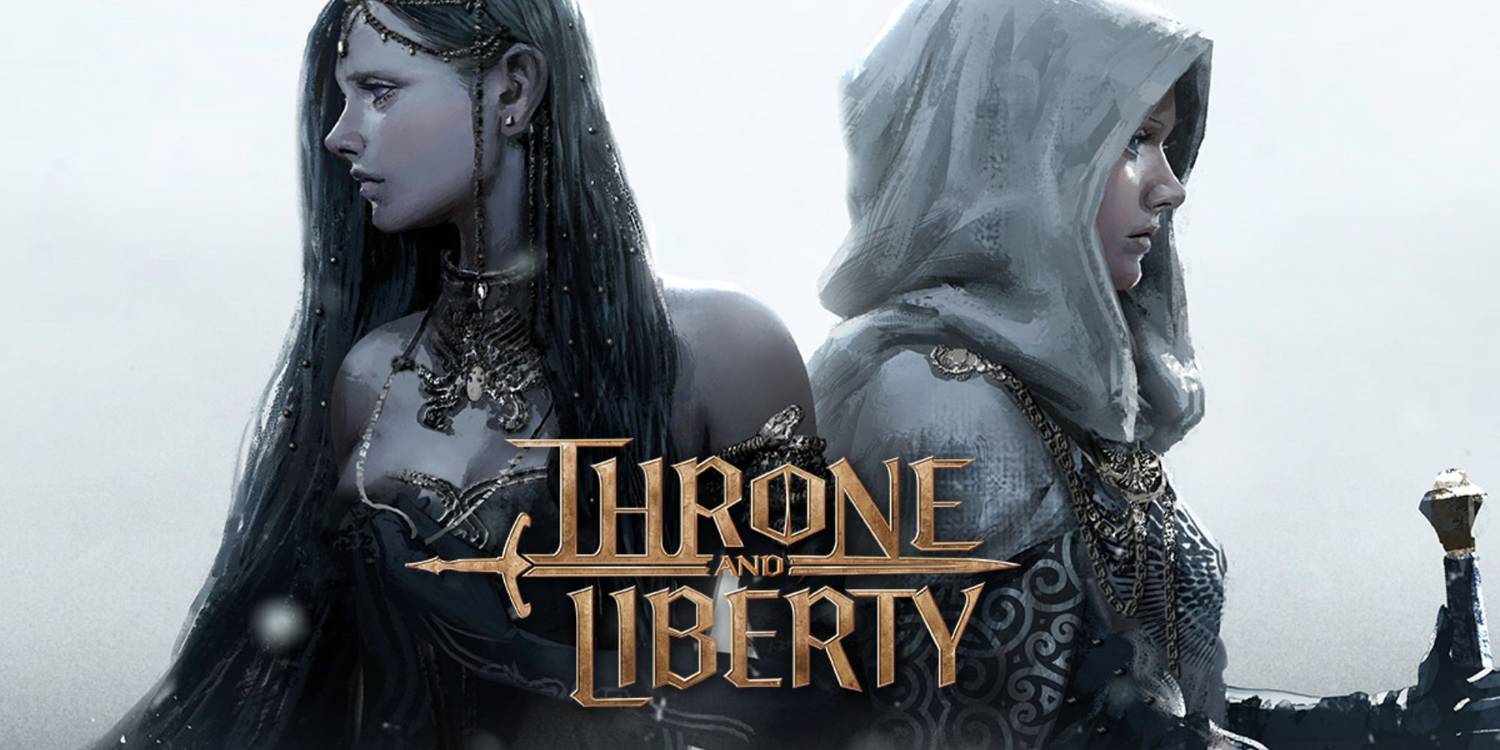 Developer: NCSOFT
Publisher: NCSOFT
Release date: Q3 (?) 2023
Platforms: PlayStation 5, Microsoft Windows, Xbox Series X and Series S
It was supposed to be part of the Lineage series and a direct sequel to the first Lineage game, but its goal and structure were changed while it was being made. The changing weather and day/night cycle is probably the most interesting thing about the game, since it will change the way players experience it a lot. For example, strong winds can cause arrows to go off course, and rain can make thunder strikes more powerful. The developers have also hinted at a lot of other interesting interactions between the elements and the environment, which looks very hopeful.
In a recent Director Preview stream, it was shown that Throne and Liberty is a living, breathing world with levels that change based on different factors, a "Free Class" system that lets players choose their own roles, and a lot of other strong features. It looks like the game could be a really exciting and interesting experience. Even though there have been many problems with the development, gamers still hope that the highly awaited MMORPG will come out in 2023. Since there is no new information about when the game will come out, it is likely that it will not come out until the third quarter of this year.
Dune: Awakening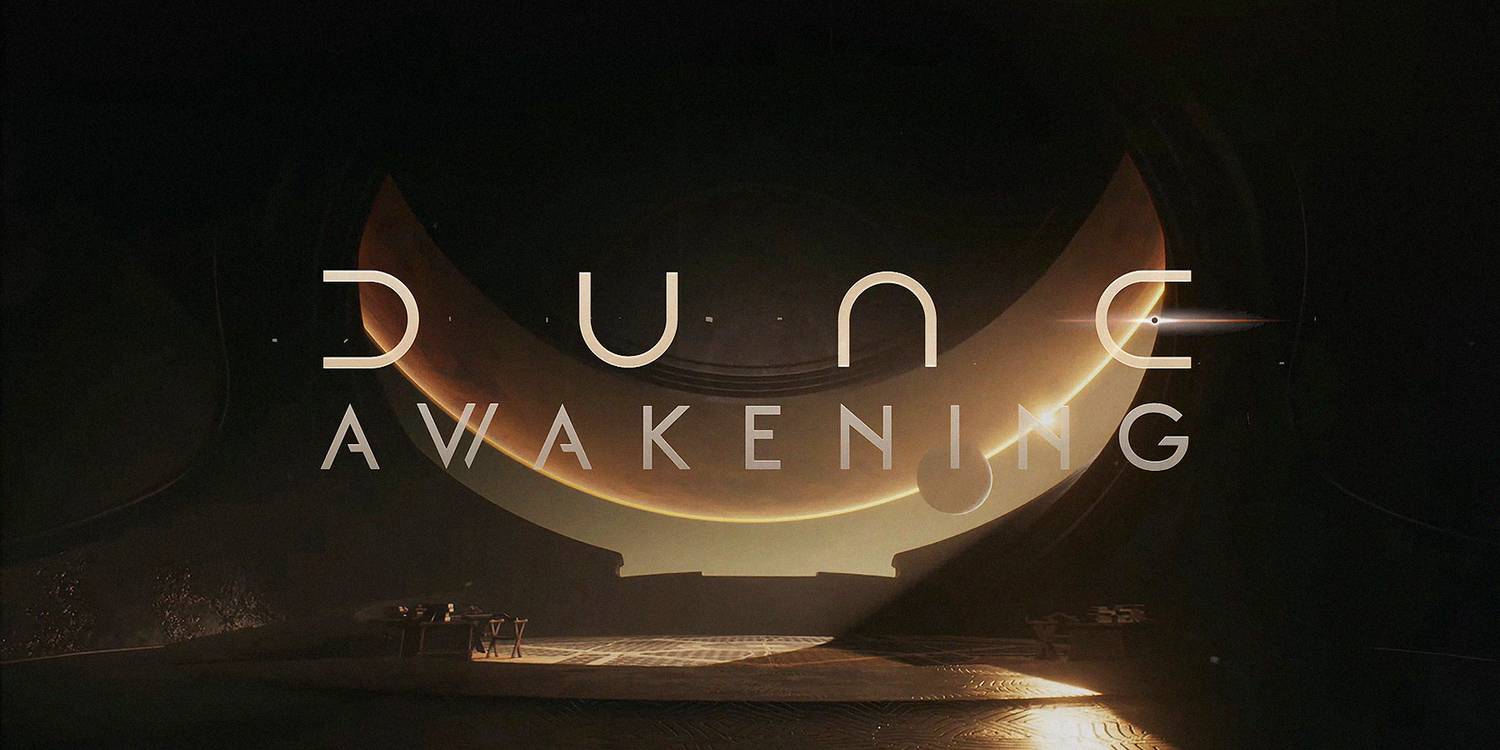 Developer: Funcom, Nukklear GmbH
Publisher: Funcom
Release date: TBA, late 2023 or early 2024
Platform: Microsoft Windows, PlayStation 4, PlayStation 5, Xbox One, Xbox Series X/S
Since the new Dune movie came out, there has been a lot of talk about Dune: Awakening, which is an open-world survival MMORPG. This time, players will be able to explore Arrakis with other people. The series has already been made into a number of video games, and now it's about to be made into an MMORPG. The lore of Dune is very deep, so players are excited to see how the world's groups and politics will be brought to life in an MMORPG and how this will affect the game.
Many things about the game, like its gameplay and story, are still unknown, but it is unlikely that it will follow the main plot of Dune. Due to the unknown, Dune: Awakening might not come out until late 2023 or even 2024. The game was just announced in Q3 2022, and the pre-alpha preview came out in December 2022.
Ark 2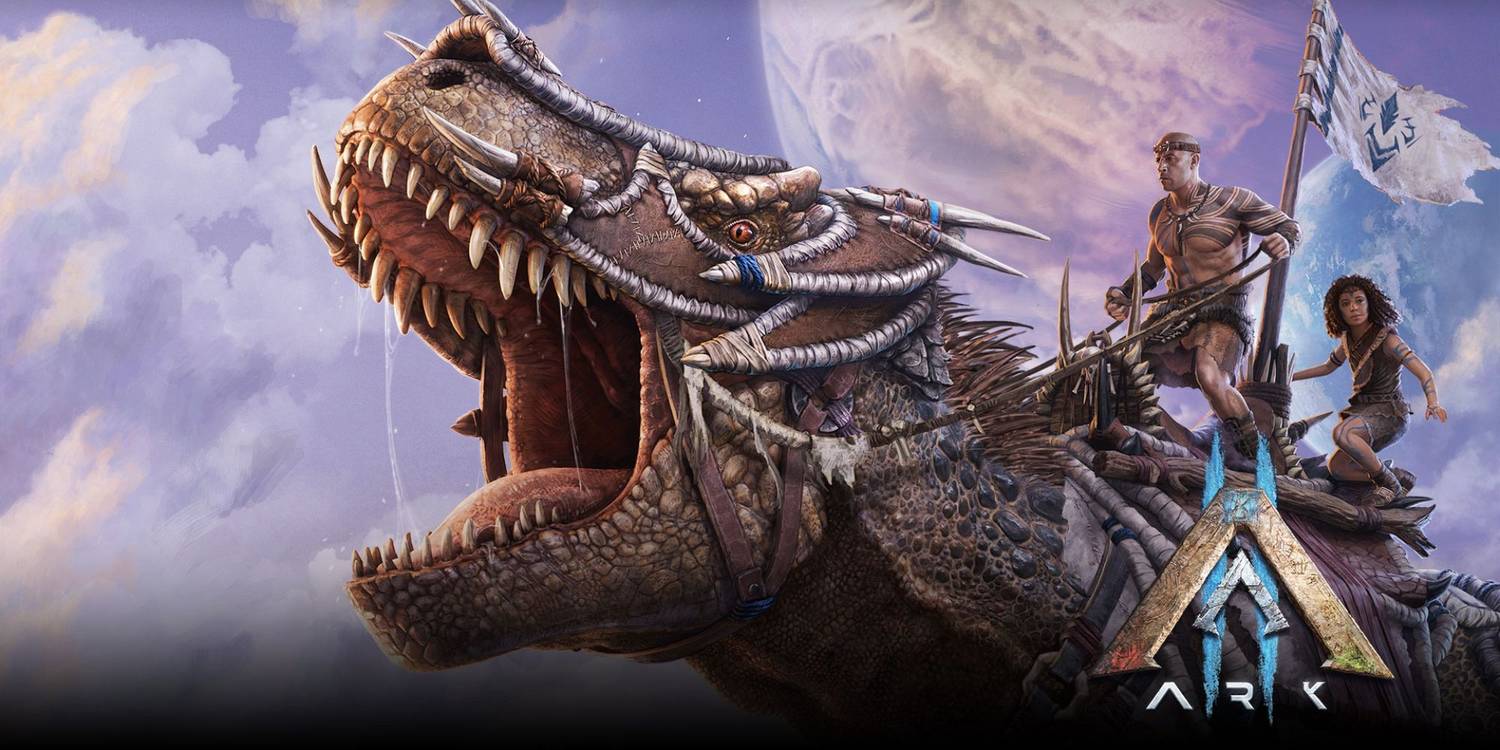 Developers: Studio Wildcard, Grove Street Games
Publisher: Studio Wildcard
Release date: delayed to 2024
Platforms: Xbox Series X and Series S, Microsoft Windows
Gamers all over the world have had a great time playing ARK: Survival Evolved, so it's no surprise that ARK 2 has been so eagerly expected. Studio Wildcard has pushed the release date of ARK 2 back to 2023, even though it was announced at The Game Awards in 2020. This makes sense, given all the problems caused by the pandemic. Based on the first ARK game, the second one has been totally rethought and redesigned, but it still has a combat system like Souls. The release date of the much-anticipated ARK 2 has been pushed back until 2024, according to a recent statement. This means that people who want to play the game will have to be even more patient and wait even longer.
Adding MMO features to the game is really exciting, and the possibility of cross-platform modding is also something to look forward to. With world events, character growth, animal AI based on senses, and Vin Diesel as one of the heroes, players will be able to work together to get better, have fun, and learn more about this strange land.
Palia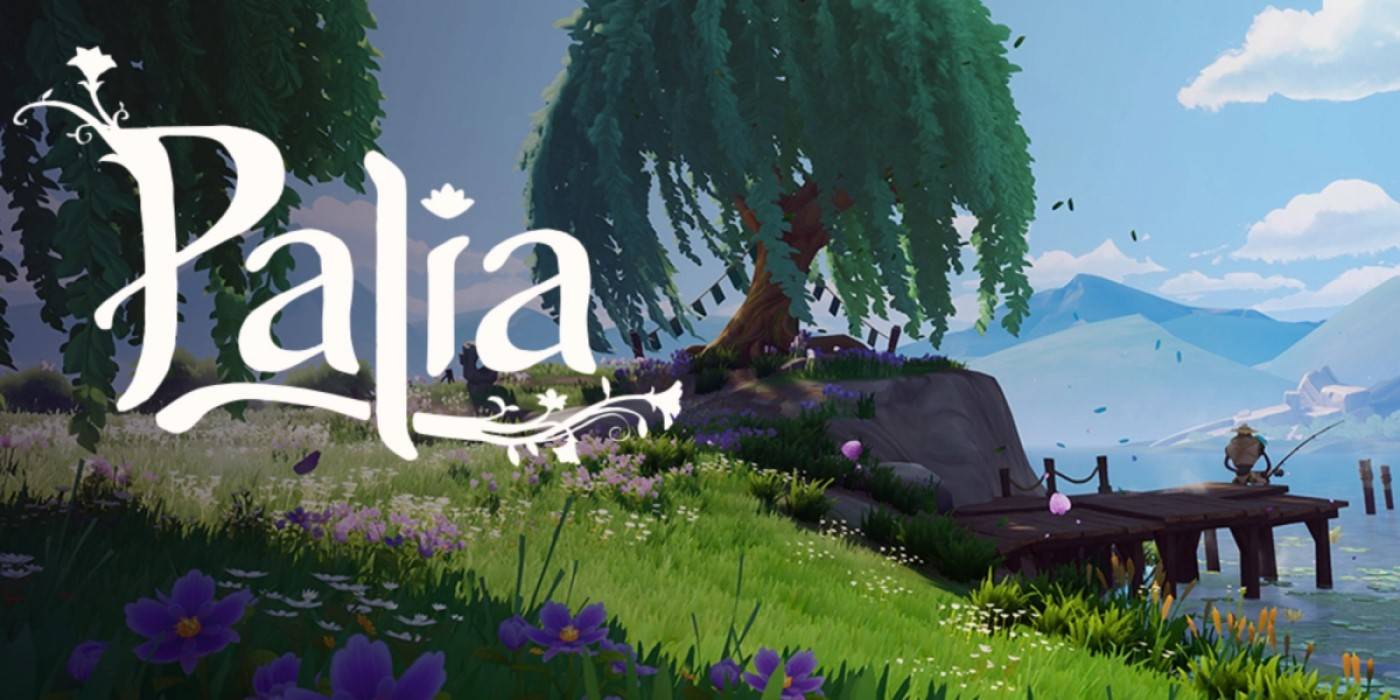 Developer: Singularity 6, Inc.
Publisher: Singularity 6 Corporation
Release date: 2023
Platforms: Microsoft Windows
Palia is different from other MMORPGs because it has a unique way of playing. Instead of a battle system, it focuses more on building a community through cosy activities like hunting, fishing, farming, and building homes. Palia could be a good choice for people who want something like Animal Crossing or Stardew Valley.
A cosy MMORPG can be a great way for many casual gamers to meet each other and experience the world together. Players hope that the game will have fun challenges and interesting material that will keep them interested and amused for a long time. This is especially important for MMORPGs, because after a certain point, they can quickly become boring.
ArcheAge 2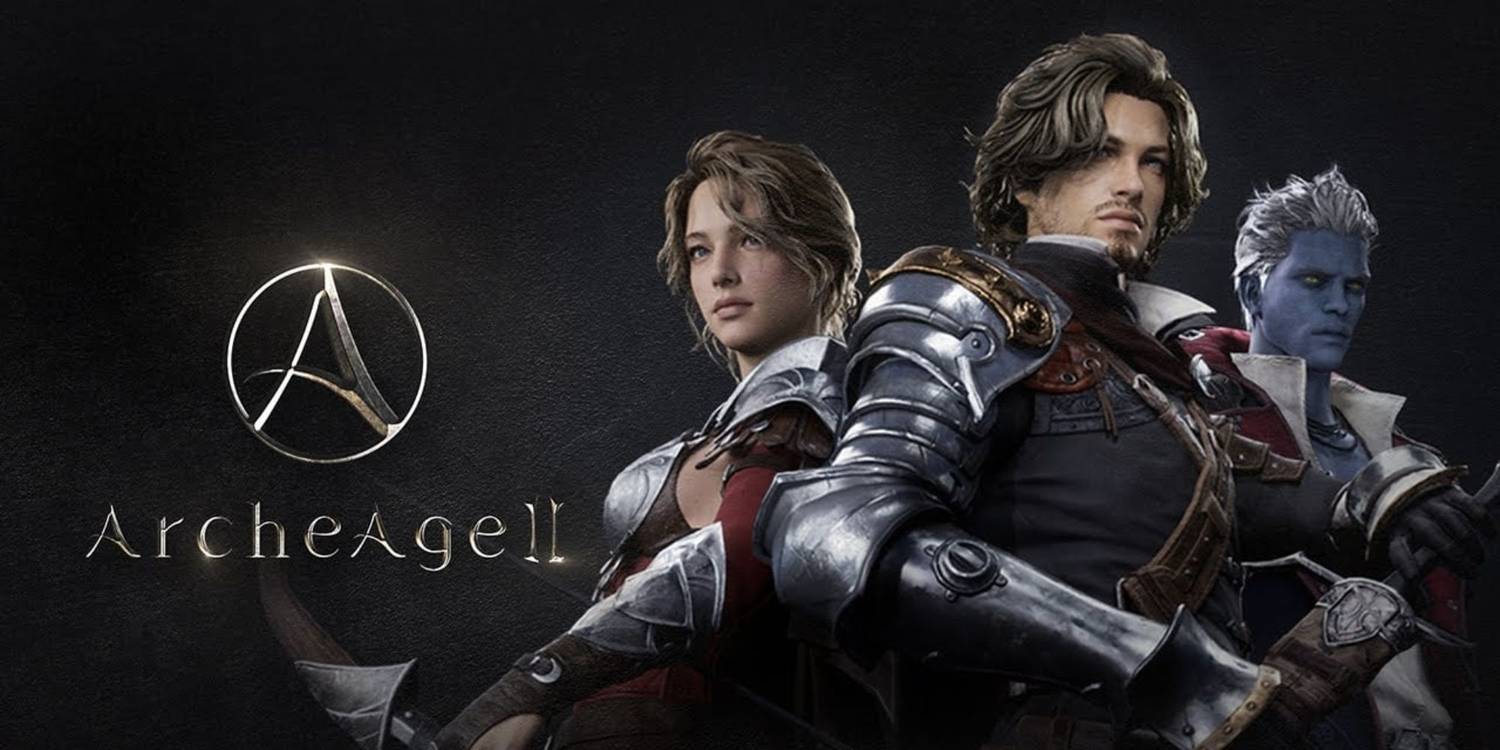 Developer: XLGAMES
Publisher: Kakao Games
Release date: Early 2024
Platforms: PlayStation 5, PlayStation 4, Xbox One, Microsoft Windows, Xbox Series X and Series S
ArcheAge 2 is an ambitious Action MMORPG with an open world that follows in the footsteps of its highly praised predecessor, ArcheAge, which came out in Korea in 2013.ArcheAge changed the way MMORPGs were made by giving players a true sandbox experience in which they could travel the world, trade, farm, build houses and ships, hunt for treasure, and make their own custom classes by combining different skills.
With the news of ArcheAge 2, players will be thrilled to return to the game's captivating and immersive world, which builds on what made the first game so popular.ArcheAge 2 claims to have an action-packed combat system, an immersive storyline, graphics on par with AAA games, a sandbox open-world, an improved Trade Run System, better player housing and customization, and the ability to build player towns with your guild. With all of these features, ArcheAge 2 is going to be a game worth looking forward to.
Ashes Of Creation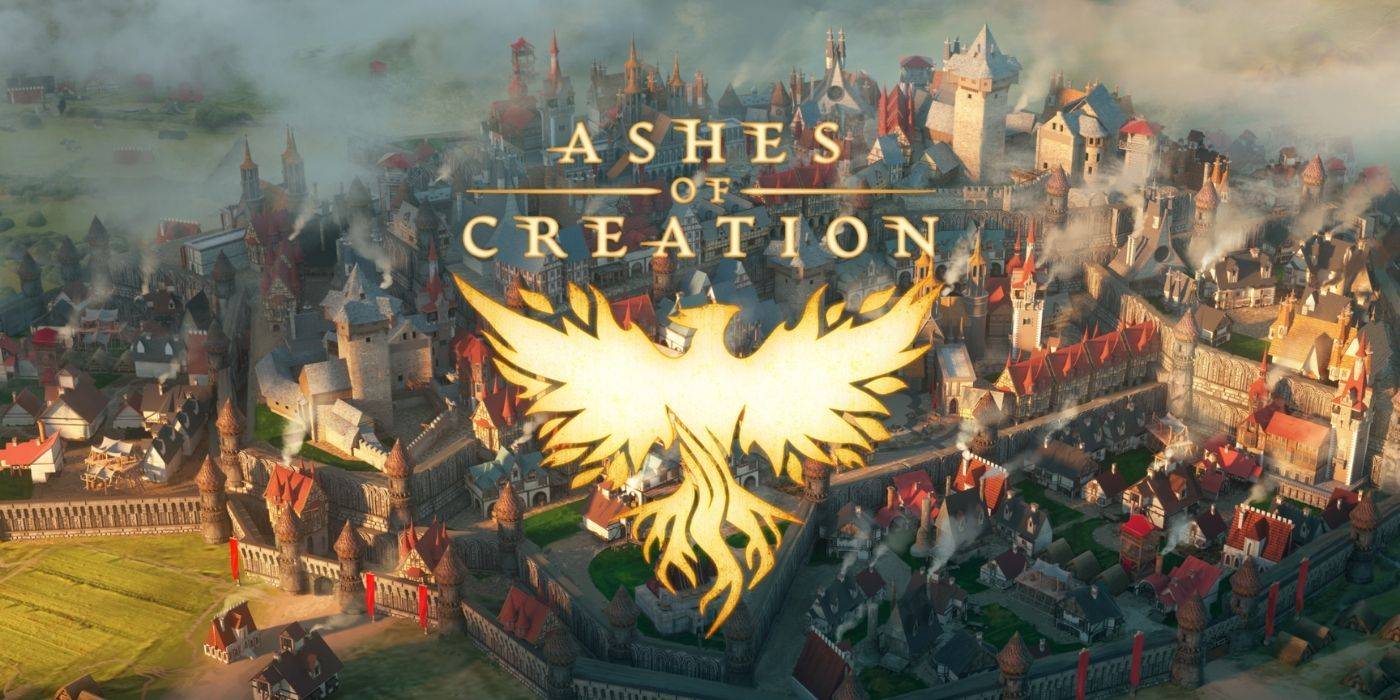 Developer: Intrepid Studios
Publisher: Intrepid Studios
Release date: TBA
Platforms: Microsoft Windows
Ashes of Creation is a highly anticipated MMORPG that takes place in a world of high fantasy. The choices that players make will have a big impact on the world around them. Even though the Alpha 1 test started in 2020, there is no clear date for its release. The game is currently being tested by their Alpha 1 users on a spot-by-spot basis. But players are excited, and most think Snake Game will come out in late 2023 or early 2024.
Even though the game has large-scale wars, boss raids, and groups, like many classic MMORPGs, it is even more exciting because it also has modern game elements like those from the Ark series, which have environments that change over time. This risky move to make a world that changes promises to give players a completely new and fresh experience. Hopefully, the idea will be brought to life in a smooth way.
Blue Protocol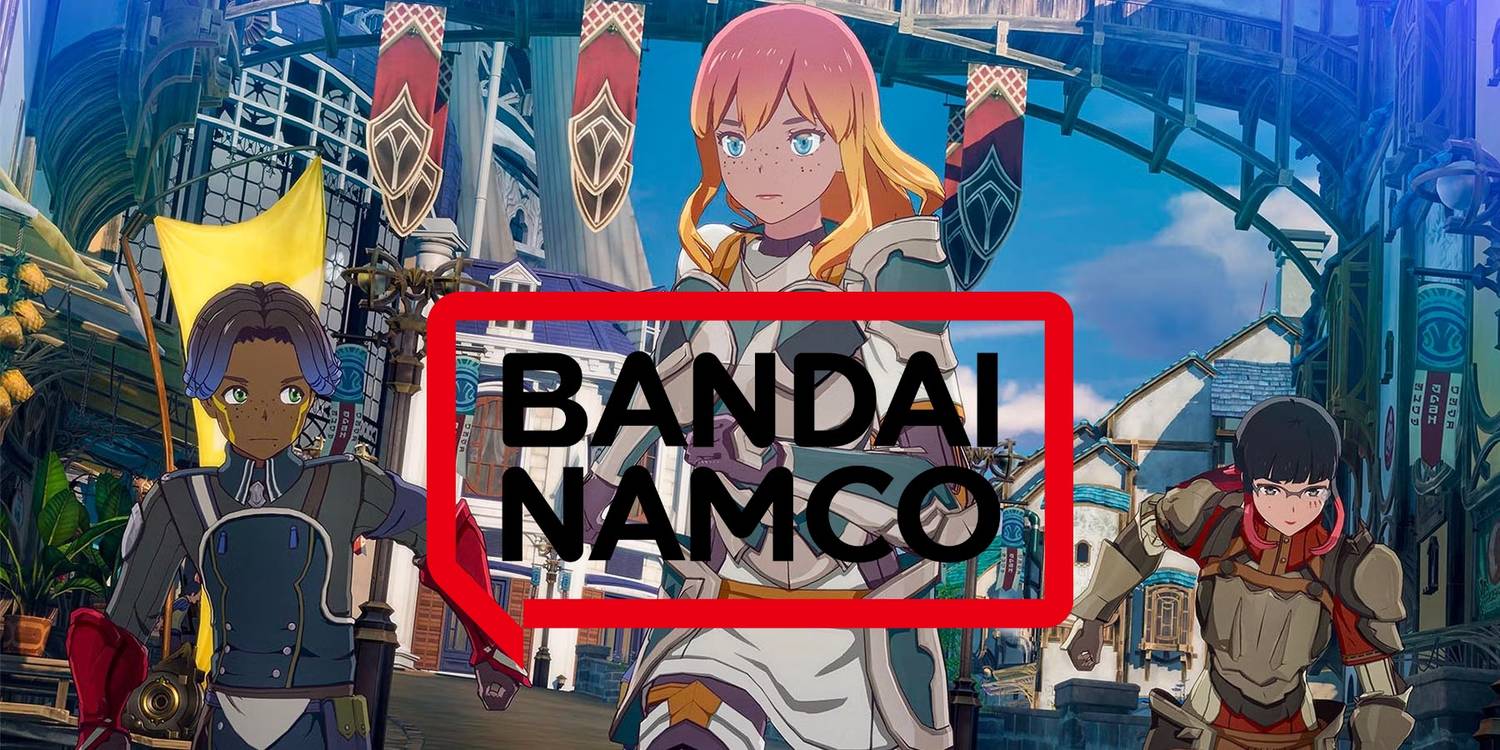 Developer: Bandai Namco Studios
Publisher: Bandai Namco Holdings, Amazon Game Studios
Release date: Second half of 2023
Platforms: PlayStation 5, Xbox Series X and Series S, Microsoft Windows
MMORPG gamers have been looking forward to Blue Protocol for a long time. After a successful early release in Japan in 2022, Bandai Namco has finally joined the genre by teaming up with Amazon Games. The future game's beautiful cel-shaded graphics entice players to get lost in a world that looks like something out of Tales or Ni No Kuni. Fans were even more excited when a new video for the game was shown at The Game Awards 2022. It looks like a game in the style of Monster Hunter, but with a clear cartoon style.
The game has a lot of interesting and unique classes, and the art style is also very nice. When people play Bandai Namco's game, they can look forward to interesting battles with classes they have never seen before. At start, there will be four classes to choose from, and Bandai Namco is working hard to get a global release with future gameplay updates.
Chrono Odyssey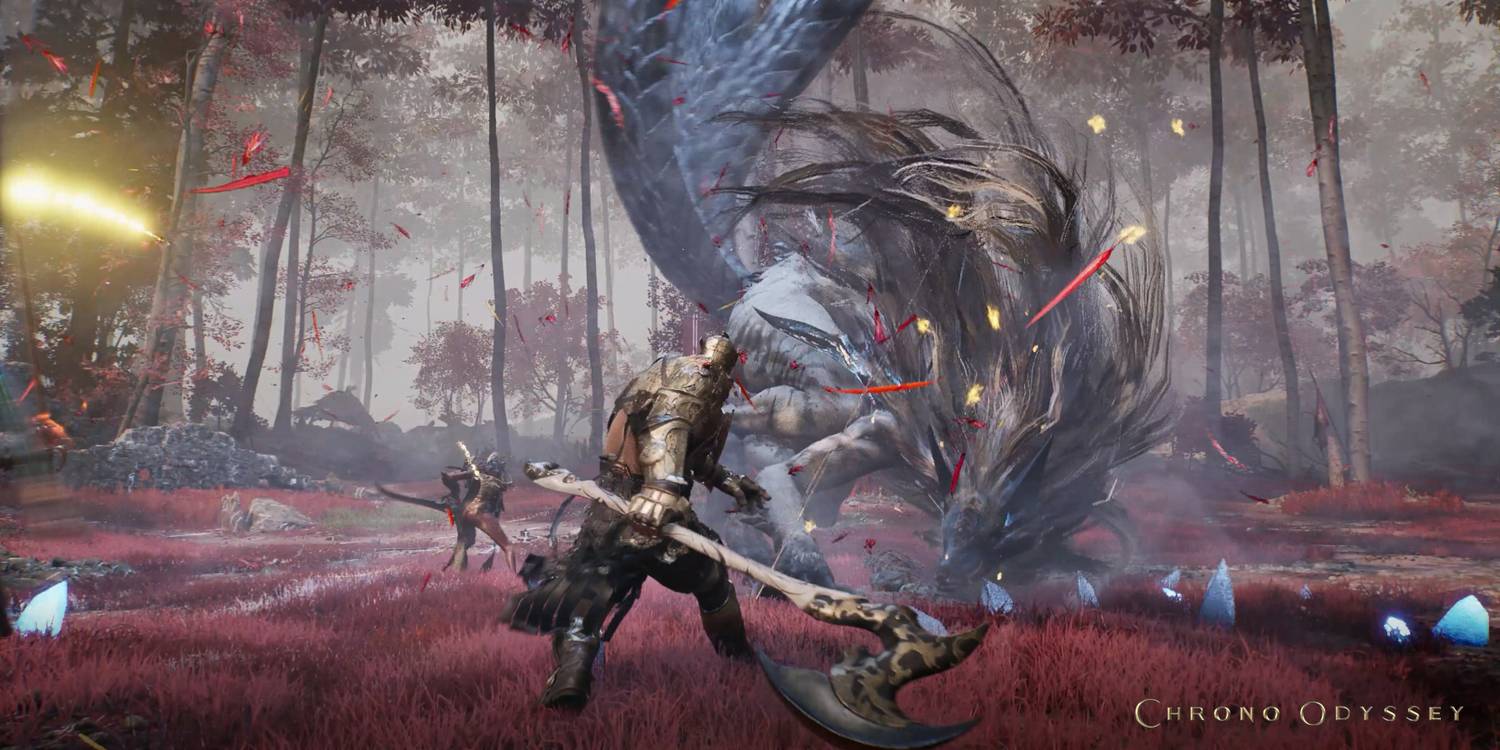 Developer: Npixel, Gameplex Co., Ltd.
Publisher: Npixel
Release date: TBA
Platforms: PlayStation 5, Xbox Series X and Series S, Microsoft Windows
Chrono Odyssey is a new MMORPG that is being made by a South Korean company called NPIXEL. The game has gotten a lot of attention from the gaming community because it has a unique story, beautiful graphics, and new ways to play. It lets you do a lot of exploring to learn about the secrets of its world, Setera, which has different parts because it is going through space-time warps.
Aside from what has already been said, there aren't many specifics about Chrono Odyssey. This includes information about the different classes and when the game will come out. But the passionate and interested player group can't wait for more information to come out in the near future.
Odin: Valhalla Rising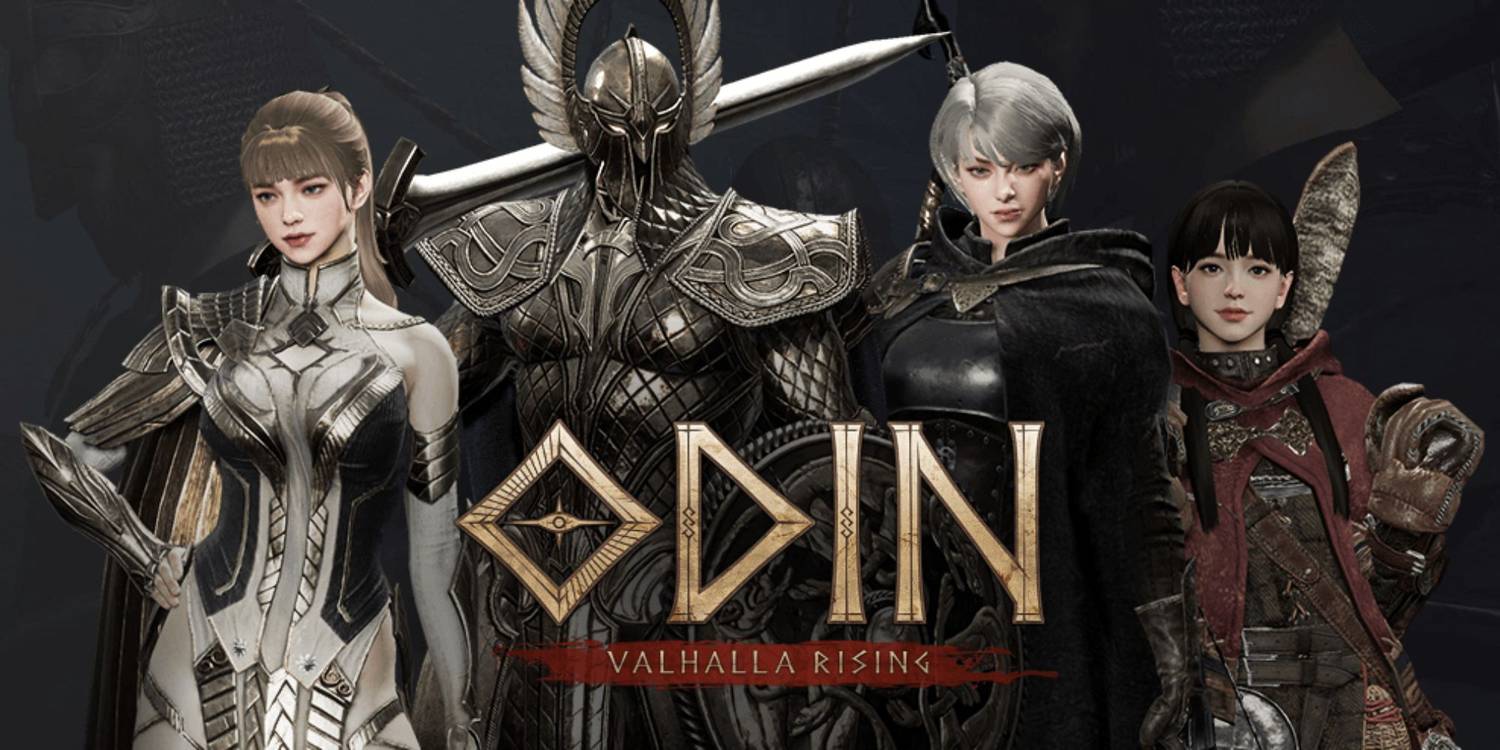 Developer: Lionheart Studio
Publisher: Kakao Games
Release date: Late 2023
Platforms: Android, Microsoft Windows
Odin: Valhalla Rising is a new MMORPG that is being made by Lionheart Studio and will be released by Kakao Games. The game is based on Norse mythology and is set in the time of the Vikings. Players can travel the realms of Midgard, Niflheim, Alfheim, and Jotunheim. In Odin: Valhalla Rising, players take on the roles of famous Norse heroes and fight mythical creatures in epic battles. The game has a huge open world with many different types of terrain, beautiful graphics, and lots of attention to detail. The game's deep customization system is a big deal because it lets players make unique characters with different roles and looks. Each class has its own way of playing and set of skills, so you can change them to fit your chosen way of fighting.
Odin: Valhalla Rising is currently being made, and the website says that it will come out in late 2023. Players can't wait to start this visually stunning and emotionally engaging Viking journey.
Corepunk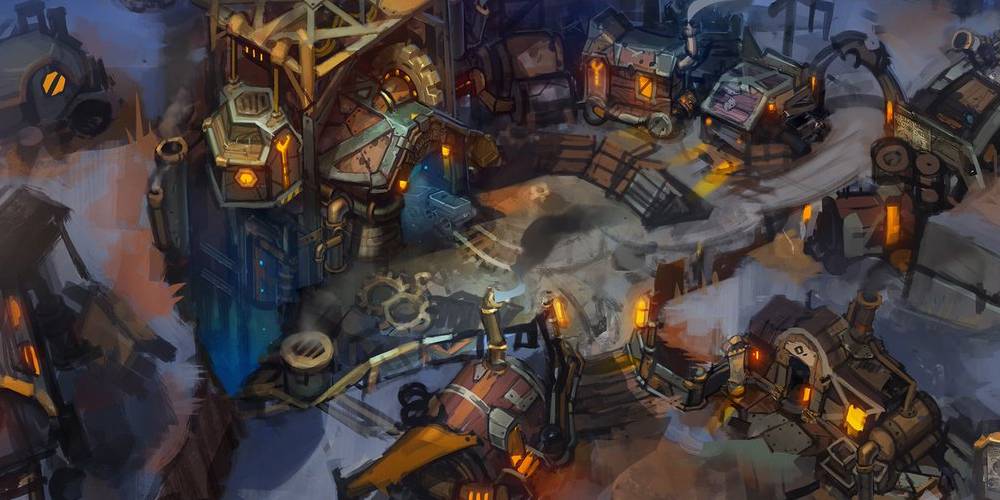 Developer: Artificial Core
Publisher: Artificial Core
Release date: TBA
Platforms: Microsoft Windows
Corepunk is a highly expected and unique MMORPG with a fog-of-war system in an open world that makes it stand out. The game, which was made by Artificial Core, is meant to give players a dynamic and engaging experience as they explore its large and beautiful world. The fog-of-war concept is one of the best things about Corepunk. This means that some parts of the game world will be hidden at first, so players will have to actively explore and find new places as they move through the game. This adds a sense of discovery and excitement, since players don't know what's behind the fog. It also motivates players to explore and make strategic decisions because they have to move through unknown areas, face new challenges, and find hidden treasures.
Corepunk beta sign-ups have already begun, which is great news for players who can't wait for the game to get to its much-anticipated testing phase. Even though no exact date for the test release has been given, it is likely to happen in 2023.